University of San Diego
Popular USD Searches:
majors
athletics
jobs
academic calendar
tuition
study abroad
transcripts
housing
Meaningful Relationships
Going Digital: Open Source Archives Shine Spotlight on Good Work
read more
on Global Learning
Working Together to Improve Mexico's Criminal Justice System
read more
a Changemaker
Tyler Norris '16 Takes Solar Innovation from Campus to Community
read more
Beauty, Goodness and Truth
Across Campus, Meaningful Change is in the Air
read more
Academic Excellence
Dickinson Nursing Simulation Center Prepares Students to Excel
read more
First-Year Applications are due December 15
What is it Like to Be a USD Torero

?
Our diverse, supportive community helps students become ethical and compassionate leaders who are inspired to create lasting social change in our global society. We encourage you to explore and get involved!
Experience

Campus Life

Housing, Dining, Faith, Sports, Clubs, Community

Discover

Study Abroad

Study Internationally Global Research, Internships, Academic Programs

Become

A Changemaker

Global Immersion, Community Service, Innovation

Visit

University of San Diego

Maps, Directions, Tours, Events
Envisioning
Our Future Together
USD is committed to setting the standard for an engaged, contemporary Catholic university. Join us on the journey!
Pathways to

Student Success



Shiley-Marcos
School of Engineering
Become a Changemaking Engineer. Inspire, Imagine  and Innovate.
Tax law program ranks Twelfth Nationally. Start or Grow your Legal Career at USD.
School of
Leadership and Education Sciences
Masters/Doctoral Courses: Leadership, Teaching, Counseling and Family Therapy
Hahn School of
Nursing and Health Science
The Nation's Top Catholic Graduate Nursing School
Joan B. Kroc
School of Peace Studies
Become an Effective Peacebuilder. Transform Ideas Into Action For Impact.
The World is our Business. We offer 27 courses around the globe every year.
College of
Arts and Sciences
Explore the Liberal Arts and Sciences with Award-winning Scholars.
Professional and Continuing Education
Prepare for Career Advancement with Development Programs or Online Degrees.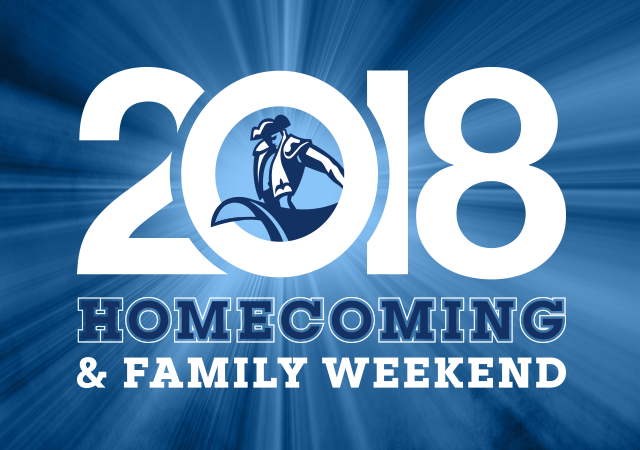 USD Homecoming and Family Weekend 2018
Join us for a fantastic weekend for the entire USD community, reliving good times, reconnecting with great friends, and creating new… Read More
Athletics Roundup: Toreros Host Dayton in Key Homecoming Game; Volleyball, Soccer, Torero Notes

October 8, 2018

Two games into the Pioneer Football League portion of the University of San Diego football team's 2018 schedule and it appears that some thi… Read More

New Kroc School Master's Degree Tackles Conflict Management, Resolution

October 8, 2018

When Glenn Hyzak's physical therapist suggested he try yoga to help with military-related injuries, he didn't balk at the request. He did it… Read More

USD Votes: Encouraging Campus Community to Register to Vote

October 5, 2018

Are you registered to vote in the upcoming election on Tuesday, November 6? If you live in California, do you realize that the deadline to r… Read More

Visit the USD News Center


Upcoming Events

Engineering and Computing Career Fair

Tuesday, October 9, 2018 // 1 p.m.
Hahn University Center, Room Forum C
5998 Alcala Park
San Diego,
CA
92110




5998 Alcala Park
San Diego,
CA
92110


The Idea of Goodness Series: Philosophical Conceptions of the Good: Kant, Mill, and Moore

Tuesday, October 9, 2018 // 4 p.m.
Serra Hall, Room 200, Humanities Center
5998 Alcala Park
San Diego,
CA
92110




5998 Alcala Park
San Diego,
CA
92110


Mediterranean Migrations and Human Rights: Screening of documentary "Like a Man on Earth" followed by Q&A session with director Andrea Segre

Tuesday, October 9, 2018 // 7 p.m.
Mother Rosalie Hill Hall, Room Warren Auditorium
5998 Alcala Park
San Diego,
CA
92110




5998 Alcala Park
San Diego,
CA
92110


Paralegal Program Information Session

Wednesday, October 10, 2018 // 6 p.m.
Barcelona, Room 222
5998 Alcala Park
San Diego,
CA
92110




5998 Alcala Park
San Diego,
CA
92110


See all Events
See Full Calendar
#sceneatusd
Facebook

Twitter

Instagram

See All
@uofsandiego
@uofsandiego
@uofsandiego
Twitter
@uofsandiego
#usdhomecoming is finally here!! Will we see you there? 🏈😎🍻🙌🎓💙 Online registration closes TOMORROW so RSVP today for the u…
12 hrs ago

(800) 726-2585

MyHills Portal

Student Email

Facebook

Twitter

Google Plus

Instagram

YouTube

Flickr

Pinterest

LinkedIn
Current Students
Faculty & Staff
Business Relations
Continuing Education
Contact Us
Menu
Indian Hills Community College – Life. Changing.
Admissions

Apply Now
Visit Campus
Request Information

Paying for College

Tuition & Fees
Financial Aid
Scholarships
Financial Aid Team
Work Study Programs
Gainful Employment
Job Corps
PACE & Gap Programs
WebAdvisor Tutorials

International Students

Apply
Information about Applying
Life.Changing. Perks
Paying for College
Scholarships
For Admitted Students
Housing
Arriving to Campus
International Friendship Program
Get Connected
Transfer Pathways
Student Testimonials
International Affairs Team

High School Programs
Admitted Students

Orientation
Testing
Financial Aid
Register for Courses

Admissions Resources
Contact Admissions
FAQs

Academics

Courses & Programs

Arts & Sciences
Advanced Technologies
Health Sciences
High School Programs
Skill-Building Programs
Continuing Education

Course Catalog
Online Learning

Online Courses & Programs
Computer Standards
Faculty Development
Lynda.com
Tutorials

Search for Courses
Register for Courses
Academic Resources

Academic Success Center
Testing Center
Tutoring Services
Disability Services
TRIO Services
OneStop

Academic Advising
WebAdvisor
MyHills Portal

Life at IHCC

Housing

Residence Halls
Photo Galleries
Room & Board Costs
Apply for Housing
Making a Successful Move
Residence Life Handbook
Meet the Staff
Report a Concern

Dining

Menus
Locations
Catering
Contact

Student Life

Athletics
Fine Arts Trips
Intramural Sports
Performing Arts
Phi Theta Kappa
Service Learning
Social Media
Student Activities
Student Clubs
Student Senate
Study Abroad Opportunities
Visual Arts

Calendar
Library

Library Catalog
Library Databases
Research Tools
Interlibrary Loan: Articles
Interlibrary Loan: Books
Material Purchase Suggestion Form
New Books
Hours and Staff

Bookstore/Shop

Order Textbooks Online
Shop Campus Store
IHCC Mall
Locations & Hours
Payment Options
Returns
Book Buybacks

Health & Wellness

Behavioral Health Services

Veteran Affairs

Veteran Checklist
Military Refund Policy
Veterans Education Resources
Veterans Health Resources
Understanding PTSD
Home Base Iowa
Veterans Crisis Line

Safety & Security

Athletics
The Arts

Literature
Music
Theatre
Visual Arts
Photo Galleries
Fine Art Trips
Performing Arts Scholarships

About

Mission & History
Locations

Ottumwa
Centerville
North Campus
County Service Centers

Administration
Accreditation
Consumer Information
Employment
Faculty & Staff Directory
Governmental Affairs
Policies & Procedures
Safety & Security

Alumni & Giving

Alumni
Foundation
Ways to Give
Events
Exterior Job Listings
Booster Club
Trailblazers
Online Learning

Before you Begin
Computer Standards
Faculty Development
Lynda.com
General & Student Tutorials
Faculty Tutorials
IT Helpdesk
Online Learning
You've considered all your options. Maybe living on-campus or attending classes in
person just doesn't work for you? Then Online Learning at Indian Hills is what you
need!
Is your hectic schedule keeping you from your degree? Want to attend Indian Hills,
but being on campus just isn't possible? Looking for convenience in your college education?
Indian Hills Community College's Online Learning Programs provide the Life. Changing.
opportunities you need.

250+ Online Courses
Arts and Sciences. Advanced Technologies. Health Sciences. We develop new courses
each term to meet our students' needs.
Indian Hills Online Learning even offers Continuing Education and Skill-Building Courses!
Check out everything our Online Learning Programs have to offer. We know they'll all
be Life. Changing!
How does Online Learning work?
There are two important steps to jump-start your Online Learning experience at Indian
Hills Community College.
Step 1: The first is meeting computer standards. Students taking online courses from Indian
Hills need reliable computer access that meets our hardware and software specifications.
Step 2: The second necessity is MyHills. MyHills is an easy-to-use, online program that provides
students with course content and allows them to interact with faculty and other students.
Frequently Asked Questions:
Q: Am I Limited if I Choose Online Learning?
A: Absolutely not! Students using online learning at Indian Hills Community College
have access to the same services as on-campus students.
Q: What Online Learning Courses Are Offered?
A: Online courses are added and changed every term. Explore available online courses
offered this term and check out current online offerings for continuing education,
general interest, relicensure and more.
Q: Are Individual Courses the Only Programs Offered Online?
A: In addition to certain individual courses, there are several degree and diploma
programs fully available online.
Q: What if I Have IT Problems Off Campus?
A: Don't stress! We've got step-by-step demonstrations of how to use required programs
for Indian Hills Community College online courses.
Online Degree and Diploma Programs
Online Degree Programs:
Associate of Arts (A.A.)
Associate of Science (A.S.)
Health Information Technology
Online Diploma Programs:
Health Unit Coordinator
Healthcare Documentation Specialist
Medical/Insurance Coding

Aviation Ground School: Students may complete Aviation Ground School courses fully online, as part of earning
an A.A.S. degree in Aviation Pilot Training . However, additional on–campus courses and advanced flight training are required
for students who wish to continue on for the full A.A.S. degree. Note: Students in San Diego, California: Be sure to find out about our partnership with Coast Flight Training that can allow you to complete your entire degree, including advanced flight training,
in San Diego.
Support & Services
Step–by–step demonstrations of how to use MyHills and other required computer programs
are available online in both video and printable document formats in the Computer Tutorials section of our website. Online students are expected to work through these tutorials
prior to taking an online course.
The Information Technology Office also offers technical assistance to our online students.
Please visit the online IT Help Desk for more information.
How Do I Apply?
We're glad you asked! Online admission and registration are as easy as 1-2-3.
Apply for Admission to Indian Hills Community College!
Apply Now
Register for the online courses you need for your program!
Register Now
Review Financial Aid and talk to an advisor if needed.
Paying for College
Still Have Questions?
Curious about specific online courses? Need help with registration? Maybe you just
want to know more about Online Learning? Call or email the Academic Advising Office.
Academic Advising Office
Indian Hills Community College
Bennett Student Services Center
623 Indian Hills Drive
Ottumwa, IA 52501
Phone
641-683-5262
800-726-2585, ext. 5262
Email
[email protected]
For more information about a particular online program, please visit that program's
web page and contact the appropriate contact listed on that page.
Apply Now Visit IHCC Info Request
Academics

Catalog/Student Handbook
Online Learning
Courses & Programs
High School Programs
Skill-Building Courses
Register for Courses
Academic Resources
WebAdvisor
MyHills Portal
Student Webmail

Life at IHCC

Housing
Dining
Student Life
Calendar
Arts
Athletics
Health & Wellness
Veteran Affairs
Safety & Security

Resources

Bookstore/Shop
Library
Continuing Education
Faculty/Staff Directory
Faculty/Staff Webmail
Career Coach
Employment
IT Help Desk
Indian Hills Alert
Request a Transcript

Information

Accreditation
Blogs
Campus Locations
Consumer Information
Equal Opportunity / Non-Discrimination
Student Code of Conduct
Social Media
Contact Indian Hills
More Social Media at www.indianhills.edu/social
Report a Website Error or Issue
© Copyright Indian Hills Community College
Indian Hills Community College
Ottumwa and Centerville Iowa
(800) 726-2585
Maps & Directions
© Copyright Indian Hills Community College
Non-Discrimination Policy: It is the policy of Indian Hills Community College not to discriminate on the basis
of race, color, national origin, sex, disability, age (employment), sexual orientation,
gender identity, creed, religion, and actual or potential parental, family, or marital
status in its programs, activities, or employment practices as required by the Iowa
Code §§216.6 and 216.9, Titles VI and VII of the Civil Rights Act of 1964 (42 U.S.C.
§§ 2000d and 2000e), the Equal Pay Act of 1973 (29 U.S.C. § 206, et seq.), Title IX
(Educational Amendments, 20 U.S.C §§ 1681 – 1688), Section 504 (Rehabilitation Act
of 1973, 29 U.S.C. § 794), and Title II of the Americans with Disabilities Act (42
U.S.C. § 12101, et seq.). Read the full policy here .