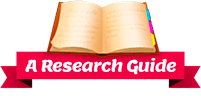 Home Page

\

Guides

\

How to Write a Rhetorical Analysis Essay
How to Write a Rhetorical Analysis Essay
WE CAN HELP YOU With Your Research Paper
Hire Writer
In this paper, you are required to analyze an argument made by another person mostly with the intention of passing a message to a particular audience. A rhetorical paper is not a summary; it is more of analysis of the work of another person. A rhetorical text can be written on artwork, televisions programs, radios or even about other texts. To come up with a good template for rhetorical analysis you have to understand the main objective of the person when you are analyzing their argument.
Understanding what is a rhetorical analysis essay (definition)
A rhetoric analysis is an art of breaking another piece of writing or speech into smaller categories, examining it closely and combining them to persuade a certain audience, in other words, the essay is used to clarify to the audience the intention of the writer or speaker and the techniques used for persuasion in their piece. You also have to state to the audience whether the argument is successful or not since you are analyzing.
Given that all academic writing entails good preparation to come up with great content, rhetorical analysis paper is not an exception; you have to adhere to the step by step guide to come out successful. Before you get to start, you have to break your allocated time into three: reading, analyzing and writing. Reading goes hand in hand with analysis; in that, whenever you will be reading through the text that you are to write on, then you have to be writing down the major points. To analyze your text properly, you should have certain questions in mind like:
Who is the speaker or author of your piece?
What audience is he or she targeting in their argument?
What is the intention of their writing?
Under which set are they presenting their work?
With the above question in mind, you will be able to exploit every aspect of the piece and get to understand the intention of the speaker/author fully. After writing the points, you can brainstorm them and come up with some great content for your writing. Many authors and speakers usually have one intention in their piece, – convincing their audience. Once you convince your audience of what you are talking about, then you have delivered. There are three ways of convincing your audience while writing:
Through appealing to their emotions – this way, you will need to capture the emotions of your audience by use of good descriptive words for emotions. You can easily achieve this by the use of the five senses. Once you apply the five senses, then the reader will automatically fit themselves into the situation, and this will make them emotional.
Appealing to ethics – ethics concerns the morally right or wrong behavior expected in the society. You can use ethics to convince your audience because probably no one in the society will be comfortable to go against what is morally expected of them, and this is the best way to convince an audience because they have no option but to accept it as it is.
Through critical thinking – critical thinking is all about being logical in your reasoning. While applying this technique, you have to give reasons and supports for your arguments to persuade your audience that indeed you are certain of your points.
How to write a rhetorical analysis thesis statement
A thesis statement is a brief statement that usually comes after the introduction, and it is as a rule purposed to guide the reader on what the paper is going to talk about in brief. A thesis statement is a transition from the introduction to the body part of your essay; it is through the thesis that the reader can be able to know that they have reached the body for your essay and hence give it more attention. In your thesis you should:
Avoid common phrases like 'I believe' or 'the main intention of the essay is…'. Learn to encrypt your thesis using unique words; it should not be common to the reader on how you are going to introduce the body. Let them find out about what the body is going to talk about uniquely. You can introduce a question and leave it unanswered so that the reader can proceed to the body to look for answers.
Make your thesis brief and to the point – a thesis statement for a rhetorical paper should not constitute a lot of descriptions, you should go direct to the point to facilitate clarity of your work. A thesis statement should be one sentence, so you should summarize everything, in brief, to ensure you touch on what is expected in the body.
Create suspense – it is good to create suspense in the thesis so that the reader can find a reason to proceed to the body. You should not give the intention of the essay clearly in the thesis because it is sure to make your work boring; try and raise the anticipation of the reader towards your work by making them find out more about the topic in the body paragraphs.
The thesis is fundamental in rhetorical papers because it helps you while building your conclusion. It also helps the reader to understand what the paper is all about in brief.
Sample Research Papers Database
Get FREE access to more than 500,000 hand-picked sample research papers and essays! Looking for inspiration? Search our giant database of original essays classified by topic
Stuck on your essay? Explore thousands of essay samples FOR FREE and get inspired!
Get Free Access!
Tips on how to design a rhetorical analysis essay outline
For you to come up with a great rhetorical paper that is appealing to the reader, you have to know what is expected of you in the essay. Understanding the paper outline is key because it will determine how your essay would sound and look. The main outline for every essay is the introduction, the body, and the conclusion, but you have to understand how you will create content for the different parts. Below are tips on coming up with a good outline for your paper:
WE CAN HELP YOU With Your Research Paper
Hire Writer
Identify the audience for the author – you should be able to know whom the author is targeting in their writing so that you can come up with a good tone to fit the author's audience. The tone of the essay is also dependent on the purpose of the essay; the tone varies depending on the intention of the paper. The tone is the attitude in the text. If your paper is about motivation, you will apply a tone that will uplift the readers when they go through the work.
Identify the setting – the setting is the circumstances that surround the description of the author. To analyze a text, you have to understand the setting of the narration which goes hand in hand with the intention of the author. It is the setting that will enable you to differentiate a scholarly text and a non-scholarly one.
Identify the purpose – the purpose of the text is what the author intends to pass in their piece. Once you understand the purpose of the author, then you can know how to place your thesis and plan your paper.
Note the styles applied – when you read the work of other authors, you will be able to understand their purpose through the styles used. Many authors are not usually direct in their text; they do use different styles to bring out different impressions in their writing. Some of the common styles used include figurative language where metaphors are employed for comparison purposes. Repetition is another style used when the writer wants to emphasize a particular point. Imagery is also common because it helps to bring understanding to the audience as a certain aspect is compared directly with something that happens in reality. Imagery is normally used to involve the reader in your work by stimulating their emotions. Diction is also common with most writers; diction is the choice of words to bring out different implications in the text. The author usually chooses words that rhyme with what they are describing to their audience.
Understand how is come up with the analysis – after reading through what you are to write about and gathering all the information, the next step is knowing how to organize your point to convince the reader. You should be able to know how the author used the styles to achieve their objectives.
Writing a rhetorical analysis introduction
The introduction to your paper should be attractive so that the reader can be attracted to read the rest of your work. You should put more attention to the introduction part because it is what the reader would come across first. You should be able to state your purpose in the introduction. It is in the introduction that you are supposed to let the reader know the essay is a rhetorical analysis paper. In your introduction, you have to state the piece that you are analyzing, the author, the occasion and the audience. After the introduction, you should include a thesis statement as a transition from the introduction to the body paragraphs.
Please feel free to use our Teacher Plagiarism Checker for the texts you have written.
How to write a body for rhetorical paper
The body is the main agenda for your paper. The body is all about organization of points; once you learn how to organize your points in your body paragraphs, then you are good to go regarding encrypting the body. You have to divide your points into sections and ensure each idea is placed in its paragraph so that you can achieve rhetorical appeal. In the paragraph, you should first state the idea, then support it with sufficient evidence to persuade your reader. An objective tone is necessary and should be maintained since it's an analysis. 
Rhetorical paper conclusion
In conclusion, be sure to use good words for a transition to your conclusion. The reader has to know that they are coming to an end of your analysis and it is your role to prepare them psychologically by use of good transition words fit for rhetorical essays. In conclusion, you should re-state the thesis just to act as a reminder to the reader on what the paper was to cover, then support your thesis by convincing the reader that you covered the mentioned points fully in your body. You can also make suggestion for further research on the topic for your reader.
Samples of rhetorical analysis essay – going through examples
It is good to go through various examples of rhetorical papers because it makes you a pro in writing. There are various good articles for rhetorical essay samples on the internet that you should get familiar with because it adds value to your writing. Some of the tips that you can learn from going through various essay samples are:
You will advance your grammar – by going through essay examples, you will know how to adhere to grammar rules. The grammar for your work is critical because it determines whether your work would be understandable or not to the reader.
Acquisition of new vocabulary – vocabulary helps to pimp your work; when you read examples of rhetorical papers you will learn how to apply different vocabulary in your writing.
Development of coherence – coherence is the flow of your work. It is impossible to determine the flow of your work unless you read through it after writing. Essays examples are there to help you come up with a smooth flow of your work.
Significance of rhetorical analysis topics
While writing a rhetorical paper, you may be asked to write on the following topics: about a book, about a speech delivered in an event or about a television show. Topics in rhetorical writing are usually derived from some platform where communication is done to a certain audience. From different communication settings, you can easily analyze the speech or writing and come up with a good rhetorical paper. You should choose a topic that has sufficient points to sustain your analysis and length that you need for your essay.
Need Help With Essay Writing?
Don't have time or inspiration for writing an essay? Deadline is pressing? Don't panic!
Our company offers the best essay writing service on the web and is always ready to help with your task! All our writers hold either a college or a PhD degree and are well experienced in writing all kinds of essays. Simply click the button to get help!
Hire Writer
Further reading:
How to Write an Analytic Essay
What is a Rhetorical Analysis Essay
How to Write a Critical Essay
How to Write a Descriptive Essay Sample
How to Write a History Essay
How to Write a Synthesis Essay
How to Write a Reaction Paper
Recent Posts
A Short Guide to Nonfiction
Tips for Writing Creative Nonfiction
A Short Guide to Writing Poetry
Using Inverted Pyramid Structure in Writing
How to Write a Newspaper Article – Tips
A Classification of Character Types in Literature
Christian and Pagan symbols in Beowulf
Treasure Island Book Review
The Analysis of "The Glass Castle" Quotes
Cheshire Cat Quotes
You place order
Choose the writer
Working process
Take your paper
Hire Writer
Sign Up for your FREE account
100,000+ Subjects

2000+ Topics

All Materials

are Catalog Well
Looking for academic writing help?
Get your custom research paper
For Only $13.90/page
Diana from Aresearchguide Hi there, would you like to get such a paper? How about receiving a customized one? Check it out


Contact Us
Privacy Policy
Prices
Essay Examples
Blog
Order Now
Home
How to Write a Rhetorical Analysis Essay
How to Write a Rhetorical Analysis Essay
Rhetorical Analysis Essay
The main objective of a rhetorical analysis essay is to break down a given piece of writing (non-fiction) or speech into different components and afterward clarify how rhetoric was used to create a general feeling or evoke a particular reaction from a group of people. It needs listening or reading with an analytical perspective. Below is a guideline that will assist you throughout the process of writing rhetorical analysis essays:
Start by Gathering Information
You have to figure out several things, like who's the speaker or writer? What association do they belong to? What are the objectives of that association? What is the reason and setting of the work?
For instance, an article composed by an individual from an impartial association to urge everyone to register to vote is dissimilar to an article written to suggest that individuals who live in poor regions will probably commit voter fraud. This is particularly true if there is a certain agenda. Which group is this question targeted at? What is the objective of the writer in trying to connect with that interest group, and what is it about that group that makes them stand out? What topic is being discussed?
Writing Rhetorical Analysis Essays Is All About Appeals
Writing these essays involves the utilization of appeals to make a point and to have the desired effect. There are three kinds of appeal:
Pathos (pathetic) – They are entirely passionate. They are intended to stir up emotional reactions in the crowd.
Logos (logic/rationale) – When it comes to academics, most appeals are logic based. This would incorporate case studies, statistics, and research.
Ethos (Ethic) – Ethic appeals depend on the writer's credentials and credibility.
Keep in mind that it is normal for writers or speakers to use multiple appeals in one piece. Go through it thoroughly so that you don't miss a thing!
Writing Rhetorical Analysis Essays Involves Tone, Imagery, Etc…
The second part of rhetoric includes the use of the writer's imagery, tone, among others. The writer might utilize repetition emphasize something. They may share tales to evoke a stronger response. Comparsion is another frequently used technique.
Rhetoric can also be implemented through the use of carefully selected words. A writer might utilize condescending language when alluding to an opposing perspective, or a speaker may utilize a mean tone. Another use of rhetoric is to effectively undermine the opposition's stand or credibility. This creates the feeling that the writer or speaker has such a solid position, and that they don't fear to confront their opposition.
Any deadline. Any Subject.
Regardless of the turnaround time or field of study, you can be sure we have qualified personnel to handle the assignment for you. Our writers are knowledgeable in virtually all subject areas and will process your assignment as fast as possible to beat the deadlines.
We have an exceptional team of proficient writers with a vast experience in writing quality academic essays. Therefore, we will deliver academic essays of amazing quality not available anywhere else. You can bet on that!
You will not find competent and certified essay writers like the ones on our spectacular team. We are your best bet for having a professionally written essay that will get you the best grades in no time. Let us process your essay and you will see only amazing results with us.
With us, originality and uniqueness are paramount factors to success. We can never compromise on that. Be sure that your essay will be 100% original with zero plagiarism. You can bet that we double check our essays so you know you will receive original work every time.
We have many competent and certified writers available to process your essay and you can chat with them online to find the best one to work with. At any time during the day or night, just say "write my essay" and they will start working for you.
We have many certified writers who are ready to happily process your essay even with a 4-hour deadline. Our team of writing experts is available on call and can churn out an outstanding essay for you on short notice without compromising on quality.
Our essay writing service is tailored to fit your budget. Even with the affordable prices we have on offer, we've ensured that the quality of work we deliver will exceed your expectations. We have only affordable prices for you, and we offer a quality service.
How to Write Rhetorical Analysis Essays: Starting Your Essay
Since you've gathered all the information, you can now begin writing that rhetorical analysis essay. Most importantly, try to establish why the author picked those techniques. Then, consider how those appeals worked for the speaker/writer. If they didn't work, you have to ask yourself why. Remember that you need to separate the writer's argument from their rhetoric use.
If you are writing an analysis on a historical piece, keep in mind the historical context. You can't examine a rhetoric from about 40 years ago properly while depending on current knowledge and hindsight. For instance, if a politician gave a speech years ago supporting something that ended up causing destruction, you have to overlook those outcomes analysis. If on the other hand, you are analyzing a new article, you also have to leave out of your predictions on what you think may occur if people are influenced by that article. Writing the analysis is somewhat the same as writing a research paper.
Putting Pen to Paper When Writing Rhetorical Analysis Essays
The Essay's Introduction – Without a doubt, more time is spent on writing body paragraphs. However, the introduction is also a critical segment of the essay. It would be great if it were short and captivating. Here, you have to summarize all the important arguments and facts. It assists the reader your essay to get the main idea and the essential message. A good introduction can describe the writer's tone. The reader should be willing to continue reading to discover other methods and statements to clarify in your rhetorical analysis essay.
Body – It's the most important part of the essay. It has all important arguments and statements. That's why the body paragraphs need to answer many questions. In this segment, examine and clarify how the writer maintains his/her statement and which techniques he uses. Moreover, when writing rhetorical analysis essays, clarify the thesis and persuasive statements of the writer. Dedicate each paragraph to a specific strategy. Your effective analysis and clarification of the thesis ought to answer the following questions:
What is the approach?
Does it really work?
Are there any working examples of the strategy?
Where was this approach applied?
Did it affect people?
Which feelings does it evoke?
Rhetorical Analysis Essay Conclusion
When the main segment of the essay is complete, the conclusion comes in. In writing rhetorical analysis essays, the conclusion ought to be strong and clear. If you want the essay to be a wonderful piece of scholastic work, clarify the effect the article or speech had on the audience. You need to demonstrate the results of the author's speech and effect. It will be great if you close every statement, demonstrate its usefulness and rhetoric arguments.
Other Crucial Tips to Consider When Writing Rhetorical Analytical Essays
The following is a checklist of some useful tips you need to take note of when going through your rhetorical essay to make it perfect.
Length
Try not to overload the essay with information which isn't required. The first paragraph and conclusion shouldn't be long. The ideal size should be about 500 to 750 words (if there were no instructions given on the word count).
Vocabulary
Utilize all kinds of vocabulary that you can think of. It is a good way of getting extra points from your instructor. It will demonstrate that you are a skilled person who can write in various ways and can meet all requirements
Grammar
Do not assume this point. It might appear to be obvious. However, no one likes to go through a piece of writing that contains grammatical and punctuation errors. Check your content for any issues with sentence structure. Balance the long and short sentences. Try and avoid all manner of abbreviations.
Make use of Present Tense
When writing rhetorical analysis essays, it is advisable to use the present tense. Simply ensure that you argue out your points in the present tense and you will avoid any confusion. Furthermore, it makes the one reading your essay feel like all occurs at that exact moment.
Make an Order with 15%OFF
Consistency
In writing rhetorical analysis essays, choosing the right writing style and transition words is important. It is critical to understand that the smoother the content appears when it is read, the clearer the statements and the text will be. Utilize the correct punctuations when it is required. Build solid and clear transitions as your text is supposed to flow smoothly. Strive to be consistent. Avoid jumping from one point to another. Adhere to the general logic of every persuasive argument.
Make use of current Techniques
Endeavor to choose the most recent sources and writing techniques. It is essential to commit ample time to learn different techniques used by the present day writers and academics. Try not to make your analysis essay strict and boring. Stick to the point, but try to enhance your text with some unexpected ideas.
Get experience from some Great Examples
Look for great examples of rhetorical analysis essays from the start. Search for one that has a similar topic to yours. Follow the given outline, or you can also write the entire content using your approach.
Use Strong, Supporting Words
Any rhetorical analysis essay out there contains strong arguments and powerful descriptive adjectives and adverbs. When writing rhetorical analysis essays, make use of these words.
Proofread and edit your work
One of the most important things in writing rhetorical analytical essays, and generally any other type of essay, is revision. There are numerous approaches to making your final paper clear and free of any errors. There are various online tools that you can use for proofreading , for example, Grammarly, Ginger, After The Deadline, Paper Rater among many others. You can also request your family members or friends to assist you to go through your work. All these will make your work presentable in the end.
Conclusion
These kinds of essays involve meticulous consideration of the choices and voice of the author/writer. These choices enable access to the author's thoughts meaning behind what is written. Rhetorical analysis essays enable people to mull over what it means to write a book or speech. Remember to not only look at the author's writing style or word selection but also the context surrounding the writer when writing the book or speech. Several things within one's environment influence what one writes. Without understanding the writer's/author's surrounding, the depth of analysis may not be much.
The above guideline on how to write rhetorical analysis essays will surely help you come up with great pieces. Put the tips to use today!
Find out how much your paper will cost
Related
Articles chiefessays
Previous
Next
How to Write an Annotated Bibliography
How to Write an Annotated Bibliography
How to Conclude an Essay
How to Conclude an Essay
RELATED POSTS
A Rhetorical Analysis Essay Outline
Book Summary: To Kill a Mockingbird by Harper Lee
200 Persuasive Speech Topics
110 NARRATIVE ESSAY TOPICS
Got questions?
Start a live chat
with an operator
15% off
special offer
Discount code:
15OFFJUST4U
Order Now

Javascript is disabled
Please enable javascript and refresh the page
How to Write an A+ Rhetorical Analysis Essay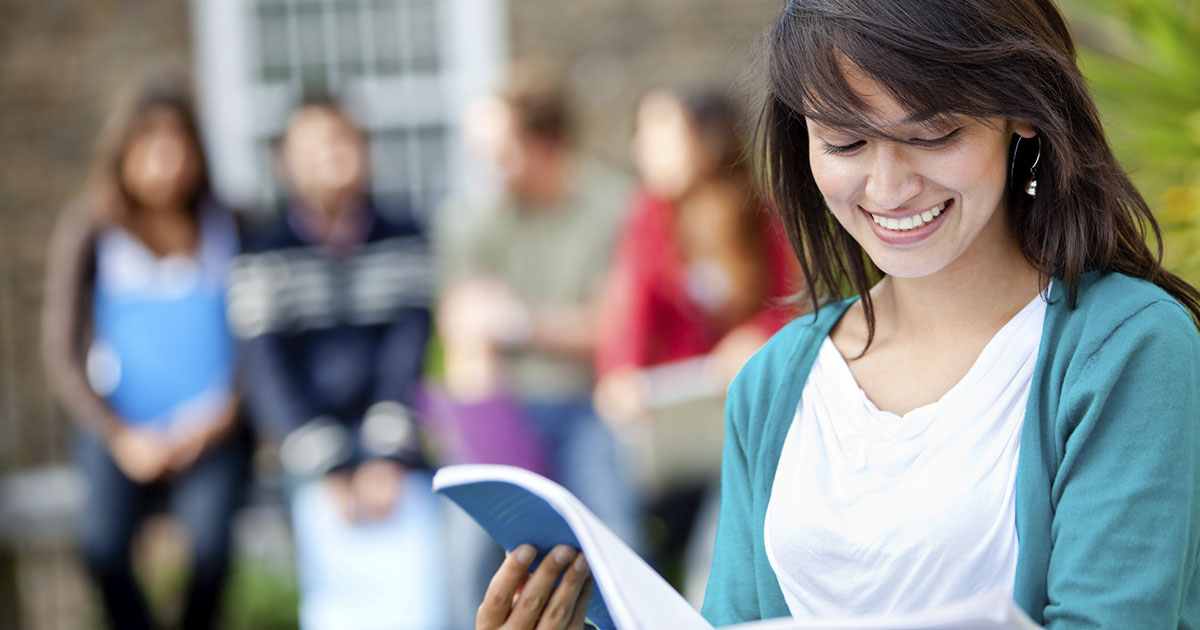 Many students may have problems or difficulties with writing a rhetorical analysis essay. It is a special writing assignment, and students just don't understand how to go through the creating this kind of essay. 
A good rhetorical analysis essay may be written on almost any subject. It should provide a persuasive line of reasoning, effective arguments, and a summary as well as a clarification and an explanation of what do you think about the subject and why do you think so. Sometimes students prefer to order the rhetorical analysis essay . For some reasons, it can be a good decision. But remember that a rhetorical analysis essay is a part of the AP English exam. If you have to pass this exam and have no experience in writing this type of essay you may have problems. So use your chance to find out the main peculiarities and tips and read the article.
Rhetorical Analysis Essay: Preparation

Remember that the AP exam is a type of task which has strict time limits. If you are about to create an outstanding paper, you have to devote much energy and efforts to the preparation stage because it can determine the final result. You need to break down the time, which is allocated for the exam into three steps: reading the text, analysing, and finally writing.
Reading And Analysing The Text

Of course, you will start reading the text from its introductory information. Use the advice of professional writers and take notes about some important facts and crucial information. It will make the analysis process easier.
Write down the answers to the next questions:

What do you know about the author of the text?
What are the peculiarities of the target audience?
What was the purpose of the text?
Answering these questions during reading, you will be able to simplify the analysing and writing process. They explain what strategies the author used, what persuasive methods and arguments made the article conclusive and in which way pathos, ethos, and logos were connected and interacted. Analyse the article or document taking into account ethos, logos, and pathos. You will find at least one method of persuasion when passing the AP English exam.
          Ethos, Pathos, and Logos are three different modes of persuasion that can be used to convince the audience.
The ethos always appeals to the ethics. It assesses the author's credibility;
The pathos in its turn refers to the human emotions. The author creates an effective emotional response and in this way convince the audience;
The logos appeals to a ratio or logics. The author uses facts and reasons in order to persuade the audience.
When you have finished the analysing of separate parts or methods, you need to determine which method is the most effective to persuade the readers. You should explain why do you think the author has chosen this method or approach and does this method is really effective in a particular situation.
Creating an Outline and Writing

After reading the text and analysing it, you should review your notes. After that, you will start the process thanks to which you can earn your A+ grade. Follow the common structure of the rhetorical analysis essay and create and outline which consists of the next parts:
Introduction;
Body paragraphs;
Conclusion.
It is the reliable way to satisfy the requests of your professor.
Introduction

It is the shortest part of the paper, but still important. You will devote the biggest part of your time to body paragraphs in order to make them informative and persuasive. That's why you will not have enough time for introduction, so you have to make it short and at the same time well-directed.
 Provide the summarization of all main arguments of the author. It will show that you have understood the main idea of the article. If you understand what does the author say and in which way you will be able to express your own opinion on the issue. Don't' forget about the persuasive styles and their effect. You can read more about how to create an introduction here .
Body paragraphs

The body paragraphs of the rhetorical analysis essay will take the most of your time. It is the biggest part of your paper, and you should answer many questions here. What is the most important thing you should do in this part of the essay? You will have to explain in which manner and with the help of which methods and strategies the author of the text develops the main thesis. Pay attention to the devices which he applies to. Find out all strategies of persuasion that were used and devote each one paragraph to one strategy. Your statements and ideas should answer some of these questions:
Which feelings, reactions or responses does the strategy make the readers to experience? And how?
Does the strategy actually work?
How does the strategy work in the particular example?
How do you think why did the author of the text use the particular strategy to influence the reader?
It is the hardest part of writing process which requires good writing skills and appropriate writing style. If you have not much experience in writing, you can read examples of good papers here.
Conclusion

When you have finished explaining the strategies, arguments and persuasive methods in the body part of the essay, it's time to end the paper with an effective and impressing conclusion. In this part, you should explain the way in which the text has affected its readers. You should show the end result and the feedback which the author gets from his or her audience. Give the explanation of the effect which each device has. After that, conclude them all together to find out the importance of the text as a whole.
As you can see, a rhetorical analysis essay is not an easy task. It is complicated and requires good writing skills. If you are not sure that you can cope with it, just ask for the help of professional writers . But if you have to create a rhetorical analysis essay within the exam, you should pay attention to the advice that we give in this article. If you still have difficulties or questions, feel free to ask them in the comments.