The Question Centres around the Nature of Right to Protest and Limitations of these Rights
The Question centres around the Nature of Right to Protest and Limitations of these rights. What are these limits? Cite recent cases and challenges. Include cases DPP v Jones, Paul and Others v Mayor of London, City of London v Tamesamede and Others Dicuss Art 10 and 11 ECHR. Public Order Act 1986 and Common Law authority.  Include LaPorte and especially LJ Binghams opinion. The increase in Public Order Laws and Police Powers.Over extension of Police powers. Increased criminal offences relating to same ….what is behind this ? Serious Organised Crime and Police Act 2005. Also discuss  'kettling' Austin and Others …proportionate ? Moral Conventions v Political Conventions. To what extent has  our Constitutional Arrangement strayed away from our democratic ideals
The purpose of this essay is to examine the nature of the Right to Protest and the limitations upon these rights.
Background
There has been great debate regarding the Right to Protest. The debate has largely centered around the character and scope of the human rights to the notions of assembly and freedom of speech: Articles 10 and 11 of the European Convention on Human Rights. Interestingly, the right to protest has gained significant attention with the Occupy London, Occupy 'the Banks' protests across most Western nations: see: Hirst v Chief Constable of West Yorkshire (1986) 85 Cr App Rep 143; DPP v Jones  [1999] 2 AC 240 . The Occupy London protests have brought attention to the careful balance that must be in order to uphold the rights of individual protesters and that of the right of the public, or private entities, to not be the subject of undue interference.
The Right to Protest

The recent judgment of City of London v Samade & Ors [2012] EWCA Civ 160, raised several important nuances regarding the Right to Protest and Assembly. By way of background, it is useful to note that the right to protest in a fundamental tradition in both the history of the common law and, more generally, politics in England and Wales: see, for example, Bill of Rights 1688 s 5 (repealed), Public Order Act 1986. The later act came about as a result of the Southall riots of 1979 and the Brixton riots of 1981. In a more holistic analysis, the right to protest in the UK was more of a negative right, as opposed to a positive one. To expand on this, it is useful to refer to Duncan V Jones [1936] 1 KB 218 where it was held by Lord Heward CJ at 222 'English law does not recognise any special right of public meeting for political or other purposes. The right of assembly . . . is nothing more than a view taken by the court, of the individual liberty of the subject'. This was again enunciated in R (on the application of Laporte) v Chief Constable of Gloucestershire Constabulary [2006] UKHL 55 where it was stated by Lord Bingham that ''the approach of the English common law to freedom of expression and assembly was hesitant and negative, permitting that which was not prohibited . . . "it can hardly be said that our constitution knows of such a thing as any specific right of public meeting'. Despite this, the right to assemble after passing of the Human Rights Act 1998 has lead to a positive right to assemble peacefull and has been argued to be a true change in the constitution of England and Wales: Redmond Bate v DPP (1999) 7 BHRC 375. However, this change has not come without resistance and there have been some laws passed to criminalise the right to protest:   Serious Organised Crime and Police Act 2005 Pt 4 .
Under the ECHR, everybody is entitled to the right to freedom of assembly: Convention for the Protection of Human Rights and Fundamental Freedoms (Rome, 4 November 1950; TS 71 (1953); Cmd 8969) (the European Convention on Human Rights) art 11.1. The Convention is incorporated in the United Kingdom by the  Human Rights Act 1998 . There is no allowance for restrictions on the utilisation of this right. Thus, since freedom of assembly is a 'convention right' for the purposes Human Rights Act 1998 and it is thus in contravention for any public authority to against in contradiction to it:   Human Rights Act 1998 ss 1(1)(a), (3) ,  2 ,  6 ,  Sch 1 .
Limitations and scope of the Right to Protest
The right to assemble and protest is intended to be interpreted broadly with reference to its purpose: Djavit An v Turkey (2003) 40 EHRR 1002, ECtHR. It is, at its core, a negative right not intended to be hampered or curbed by the government. However, the state is obligated to take pro-active steps to guarantee that the right to peaceful assembly: see, for example, Plattform Arzte fur das Leben v Austria (1988) 13 EHRR 204. It is evident that the right to peaceful assembly is neither given oxygen nor detracted by the actual intentions of the protest themselves nor by the number of people who support the protest: City of London Corporation v Samede  [2012] EWHC 34 (QB)  at [155]:
'it is not for the court to venture views of its own on the substance of the protest itself, or to gauge how effective it has been in bringing the protesters' views to the fore. The Convention rights in play are neither strengthened nor weakened by a subjective response to the aims of the protest itself or by the level of support it seems to command . . . the court cannot — indeed, must not — attempt to adjudicate on the merits of the protest. To do that would go against the very spirit of the European Convention on Human Rights art 10 and art 11 . . . the right to protest is the right to protest right or wrong, misguidedly or obviously correctly, for morally dubious aims or for aims that are wholly virtuous'
Practically speaking, the Right to Protest and Assembly is extended to the way in which protestors aim to communicate their opinions and to the location where they wish to express their views: Mayor of London (on behalf of the Greater London Authority) v Hall  [2010] EWCA Civ 817 . It incorporates the participation in private and public meetings : Rassemblement Jurassien and Unité v Switzerland (1979) 17 DR 93.
Article 11 is a right which can only be restricted in the cases where interests of national security, public security, health are at risk: Mayor of London (on behalf of the Greater London Authority) v Hall  [2010] EWCA Civ 817 . Each interference with Article 11 needs to be proportionate: European Convention on Human Rights art 11.2; Baczkowski v Poland (2007) 48 EHRR 475, ECtHR.
In other words, the more fundamental question is how precisely the courts focus on the reasons put forward for curbing the right to protest under Article 11. This, of course, relies on interpretation on a case-by-case basis and is thus one open to differing views.
INSTANT PRICE
Get an Instant Price. No Signup Required
We respect your privacy and confidentiality!
Share the excitement and

get a 15% discount
Introduce your friends to The Uni Tutor and get rewarded when they order!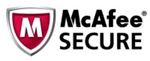 How The Order Process Works
Order Your Work Online
Tell us your specific requirements
Pay for your order
An expert will write your work
You log in and download your work
Order Complete
Amazing Offers from The Uni Tutor
Sign up to our daily deals and don't miss out!
JavaScript seem to be disabled in your browser.
You must have JavaScript enabled in your browser to utilize the functionality of this website.
Part of The Student Room Group
Join over 1.2 million students every month
Accelerate your learning by 29%
Unlimited access from just £6.99 per month
Home
AS and A Level
History
History of the USA, 1840-1968
Page
1

1

2

2

3

3
Level:
AS and A Level
Subject:
History
Word count:
1928
Share this
Facebook
Twitter
Google
&#10006
How far was peaceful protest responsible for the successes of the civil rights movement in the years 1955-64?
Extracts from this document…
Introduction
How far was peaceful protest responsible for the successes of the civil rights movement in the years 1955-64? In the years from 1955 to 1964, there were a significant number of peaceful protests organised by civil rights groups such as the NAACP, SCLC, SNCC and CORE. During this period, the progress towards racial equality was significant as there were many legal changes and de facto changes which ended certain types of segregation. It can be said that peaceful protest was directly responsible for helping to push these changes through and help the development of the civil rights movement, but despite this there are many reasons to show that peaceful protests by civil rights campaigns had a different effect, and did not further this development, but hindered it instead. Furthermore it can be noted that there are many other reasons, not peaceful protest, which ensured such legal progressions and attitude changes were pushed through and achieved. Many campaigns during this time period highlighted that peaceful protest was an effective way of achieving change and bringing in extra white support to push through legal battles. One such protest was the Montgomery Bus Boycott that occurred from 1955-56. This protest was significant because it not only brought Martin Luther King to the forefront of the SCLC (which was established as a result of the Boycott), it highlighted the large economic power that black people had This campaign showed that with careful planning and a wide scale protest, protests such as these ones could be forced onto a higher legal level, …read more.
Middle
This campaign showed that some forms of peaceful protest did more harm than good, and accidentally encouraged people to be anti-equality. As well as this, the Brown case only brought about a vague de jure change, and failed to secure a de facto change towards desegregation. Another campaign that highlights this was the Albany campaign in 1961-62. This campaign demonstrated that unless peaceful protests were on a mass scale and held in the right places, no change could be made. The Albany campaign was poorly planned, because they did not know how Pritchett would react, had they known this, they would have known that in order to gain support, media attention should be focused on violent measures being used against protestors. As well as this, the Albany campaign led to divisions within the civil rights groups, as many believed that peaceful protest was not the way to carry on. These campaigns demonstrated that peaceful protests did not always bring about positive changes. More evidence that supports this is that peaceful protesting sometimes led to the alienation of Presidents, and their support was key if changes were to be made. One example of this is the Mississippi Freedom Summer of 1964, which was another example of unsuccessful peaceful protest. This was because it led to a further increase in KKK violence and also signalled a breakdown between President Johnson and Civil Rights campaigners. As President Johnson proves to have domestic policies catered towards furthering the status of Black Americans, this can be seen as a big mistake, because it may cause Johnson to rethink his policies or direct his attention elsewhere. …read more.
Conclusion
This demonstrates that Presidents had a lot of power in ensuring the successes of the civil rights campaigns. To a large extent, peaceful protest was responsible for the successes of the civil rights movement in 1955 to 1964. This is mainly because the protests drew a large amount of attention towards campaigners, as Birmingham and March on Washington forced Kennedy to back the civil rights bill. Without these campaigns, it is unlikely that the civil rights movements would have achieved presidential backing as well as support from the northern whites. However peaceful protests were not always successful as they did not always increase support for the cause, but rather stirred up more opposition, as was the case of Brown versus Board of Education where KKK violence increased. As well as this peaceful protests had to be properly organised and be widespread for it to have any effect. Despite the fact that protests were successful in bringing about change, it is unlikely than any change would have occurred if it hadn?t been for the media attention on the campaigns, and the support from within the Federal Government. Despite this, if there hadn?t been any peaceful protest, the media would have no media attention, and without peaceful protest, Presidents would be unlikely to help change the position of black Americans. It is for these reasons that to a large extent, peaceful protest was responsible for successes of the civil rights movement from 1955 to 1964. Ella MacColl …read more.
The above preview is unformatted text
This student written piece of work is one of many that can be found in our AS and A Level History of the USA, 1840-1968 section.
Found what you're looking for?
Start learning 29% faster today
150,000+ documents available
Just £6.99 a month
Join over 1.2 million students every month
Accelerate your learning by 29%
Unlimited access from just £6.99 per month
See related essays
Related AS and A Level History of the USA, 1840-1968 essays



Assess the view that the Supreme Court was the most important branch of federal …


4 star(s)

second time, so despite his incredible personal importance in securing rights for African Americans, his influence was somewhat shortlived. Johnson's replacement came in the form of Nixon, a considerably less liberal man, who took firm action against the Black Panthers, a new civil rights group who utilised violence as a way of getting their message across.




To what extent were Malcolm X and the subsequent Black Power Movement the 'Evil …


4 star(s)

even with these various criticisms, did much to aid the cause of African Americans that was not done by other factions within the movement such as the SCLC led by King. Malcolm X, as a northerner, was able to see firsthand the extremely low quality of life within the ghettos



Essay on civil rights


3 star(s)

Furthermore, Federal Government was unwilling to interfere in political matters because the Southern States affected the majority of the votes. Thus the laws were in support of segregation which resulted in many Black Americans having to face the harsh reality that they would be treated unequally unless they actually did something.

Comparison of Presidents Harry Truman, Dwight Eisenhower and Lyndon Johnson


While this bill did not include great enough consequences to be fully successful, it was the first civil rights bill to be passed in 82 years, and it symbolized the beginning of a series of bills to come. Eisenhower's motives in passing this bill can be questioned because he chose to have it proposed directly before an election.
Discuss the influences on Malcolm X and how they helped form his ideology in …


this was a threat for Elijah Muhammad's leadership and so Malcolm was forced out of the movement. This was to be the incident to finally split the two ideologues. Evolution In March 1964 Malcolm announced his split from the NOI.

How far was Martin Luther King's leadership responsible for the gains made by the …


and his philosophy of non-violent protesting played a vital role within the civil rights movement however I will be arguing as other historians believe, that he was merely the face of the movement and without the groundwork and legal work carried out by the other civil rights organizations, King wouldn?t
How far was the leadership of Martin Luther King responsible for the gains made …


After the March on Washington Kennedy chose to throw his weight behind a new Civil Rights Bill ? possibly in part due to the March on Washington and his own personal beliefs, alongside what was undoubtedly a myriad of other influences and designs.

What was the short term impact of the Montgomery Bus Boycott 1955-1957?


In addition to the increased violence the African Americans faced, the events that occurred after the Bus Boycott were not impacted by it and could be seen more significant than the Bus Boycott in progressing in Civil Rights. This can be shown in 1961 from the Freedom Rides; it can
Over 160,000 pieces
of student written work
Annotated by
experienced teachers
Ideas and feedback to
improve your own work
Want to read the rest?
Sign up to view the whole essay and download the PDF for anytime access on your computer, tablet or smartphone.
Read more
(The above preview is unformatted text)
Found what you're looking for?
Start learning 29% faster today
150,000+ documents available
Just £6.99 a month
Looking for expert help with your History work?
Check out our FREE Study Guides:
Created by teachers, our study guides highlight the really important stuff you need to know.
Or get inspiration from these FREE essays:
How successful was Prohibition?
4 star(s)
JFK assassination – different theories and the evidence.
Don't have an account yet? Create one now!
Already have an account?
Log in now!