How to Write a Research Paper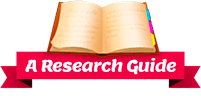 Home Page

\

Writing

\

How to Write a Research Paper
How to Write a Research Paper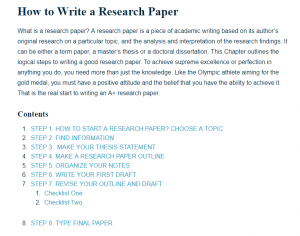 What is a research paper? A research paper is a piece of academic writing based on its author's original research on a particular topic, and the analysis and interpretation of the research findings. It can be either a term paper, a master's thesis or a doctoral dissertation. This Chapter outlines the logical steps to writing a good research paper. To achieve supreme excellence or perfection in anything you do, you need more than just the knowledge. Like the Olympic athlete aiming for the gold medal, you must have a positive attitude and the belief that you have the ability to achieve it. That is the real start to writing an A+ research paper.
Contents
STEP 1. HOW TO START A RESEARCH PAPER? CHOOSE A TOPIC
STEP 2. FIND INFORMATION
STEP 3.  MAKE YOUR THESIS STATEMENT
STEP 4. MAKE A RESEARCH PAPER OUTLINE
STEP 5. ORGANIZE YOUR NOTES
STEP 6. WRITE YOUR FIRST DRAFT
STEP 7. REVISE YOUR OUTLINE AND DRAFT

Checklist One
Checklist Two

STEP 8. TYPE FINAL PAPER
STEP 1. HOW TO START A RESEARCH PAPER? CHOOSE A TOPIC
Choose a topic which interests and challenges you. Your attitude towards the topic may well determine the amount of effort and enthusiasm you put into your research.
Focus on a limited aspect, e.g. narrow it down from "Religion" to "World Religion" to "Buddhism". Obtain teacher approval for your topic before embarking on a full-scale research. If you are uncertain as to what is expected of you in completing the assignment or project, re-read your assignment sheet carefully or ASK your teacher.
Select a subject you can manage. Avoid subjects that are too technical, learned, or specialized. Avoid topics that have only a very narrow range of source materials.
WE CAN HELP YOU With Your Research Paper
Hire Writer
STEP 2. FIND INFORMATION
Surf the Net.
For general or background information, check out useful URLs , general information online , almanacs or encyclopedias online such as Britannica . Use search engines and other search tools as a starting point.
Pay attention to domain name extensions, e.g., .edu (educational institution), .gov (government), or .org (non-profit organization). These sites represent institutions and tend to be more reliable, but be watchful of possible political bias in some government sites. Be selective of .com (commercial) sites. Many .com sites are excellent; however, a large number of them contain advertisements for products and nothing else. Network Solutions provides a link where you can find out what some of the other extensions stand for. Be wary of the millions of personal home pages on the Net. The quality of these personal homepages vary greatly. Learning how to evaluate websites critically and to search effectively on the Internet can help you eliminate irrelevant sites and waste less of your time.
The recent arrival of a variety of domain name extensions such as .biz (commercial businesses), .pro, .info (info on products / organizations), .name, .ws (WebSite), .cc (Cocos Island) or .sh (St. Helena) or .tv (Tuvalu) may create some confusion as you would not be able to tell whether a .cc or .sh or .tv site is in reality a .com, a .edu, a .gov, a .net, or a .org site. Many of the new extensions have no registration restrictions and are available to anyone who wishes to register a distinct domain name that has not already been taken. For instance, if Books.com is unavailable, you can register as Books.ws or Books.info via a service agent such as Register.com .
To find books in the Library use the OPAC (Online Public Access Catalog).
Check out other print materials available in the Library:
Almanacs, Atlases, AV Catalogs
Encyclopedias and Dictionaries
Government Publications, Guides, Reports
Magazines, Newspapers
Vertical Files
Yellow Pages, Zip or Postal Code and Telephone Directories
Check out online resources, Web based information services, or special resource materials on CDs:
Online reference materials (including databases, e.g. SIRS, ProQuest, eLibrary, etc.)
Google Scholar 
Wall Street Executive Library
Index to Periodicals and Newspapers (e.g. MagPortal.com , OnlineNewspapers.com , etc.)
Answers.com – an online dictionary and encyclopedia all-in-one resource that you can install on your computer free of charge and find one-click answers quickly.
Encyclopedias (e.g. Britannica, Canadian Encyclopedia, etc.)
Magazines and Journals
Newspapers
International Public Library 
Subject Specific software (e.g. discovering authors, exploring Shakespeare, etc.)
Check out public and university libraries, businesses, government agencies, as well as contact knowledgeable people in your community.
Read and evaluate. Bookmark your favorite Internet sites. Printout, photocopy, and take notes of relevant information.
As you gather your resources, jot down full bibliographical information (author, title, place of publication, publisher, date of publication, page numbers, URLs, creation or modification dates on Web pages, and your date of access) on your work sheet, printout, or enter the information on your laptop or desktop computer for later retrieval. If printing from the Internet, it is wise to set up the browser to print the URL and date of access for every page. Remember that an article without bibliographical information is useless since you cannot cite its source.
STEP 3. MAKE YOUR THESIS STATEMENT
Most research papers normally require a thesis statement. If you are not sure, ask your teacher whether your paper requires it.
A thesis statement is a main idea, a central point of your research paper. The arguments you provide in your paper should be based on this cenral idea, that is why it is so important. Do some critical thinking and write your thesis statement down in one sentence. Your research paper thesis statement is like a declaration of your belief. The main portion of your essay will consist of arguments to support and defend this belief.
WE CAN HELP YOU With Your Research Paper
Hire Writer
A thesis statement should be provided early in your paper – in the introduction part, or in the second paragraph, if your paper is longer.
It is impossible to create a thesis statement immediately when you have just started fulfilling your assignment. Before you write a thesis statement, you should collect, organize and analyze materials and your ideas. You cannot make a finally formulated statement before you have completed your reseach paper. It will naturally change while you develop your ideas.
Stay away from generic and too fuzzy statements and arguments. Use a particular subject. The paper should present something new to the audience to make it interesting and educative to read.
Avoid citing other authors in this section. Present your own ideas in your own words instead of simply copying from other writers.
A thesis statement should do the following:
Explain the readers how you interpret the subject of the research
Tell the readers what to expect from your paper
Answer the question you were asked
Present your claim which other people may want to dispute
Make sure your thesis is strong.
If you have time and opportunity, show it to your instructor to revise. Otherwise, you may estimate it yourself.
You must check:
Does my statement answer the question of my assignment?
Can my position be disputed or opposed? If not, maybe you have just provided a summary instead of creating an argument.
Is my statement precise enough? It should not be too general and vague.
Does it pass a so-called "so what" test? Does it provide new/interesting information to your audience or does it simply state a generic fact?
Does the body of my manuscript support my thesis, or are they different things? Compare them and change if necessary. Remember that changing elements of your work in the process of writing and reviewing is normal.
A well-prepared thesis means well-shaped ideas. It increases credibility of the paper and makes good impression about its author.
More helpful hints about Writing a Research Paper .
STEP 4. MAKE A RESEARCH PAPER OUTLINE
A research paper basically has the following structure:
Title Page (including the title, the author's name, the name of a University or colledge, and the publication date)
Abstract (brief summary of the paper – 250 words or less)
Introduction (background information on the topic or a brief comment leading into the subject matter – up to 2 pages)
Manuscript Body, which can be broken down in further sections, depending on the nature of research:
Materials and Methods
Results (what are the results obtained)
Discussion and Conclusion etc.
Reference
Tables, figures, and appendix (optional)
WE CAN HELP YOU With Your Research Paper
Hire Writer
An outline might be formal or informal.
An informal outline (working outline) is a tool helping an author put down and organize their ideas. It is subject to revision, addition and canceling, without paying much attention to form. It helps an author to make their key points clear for him/her and arrange them.
Sometimes the students are asked to submit formal outlines with their research papers.
In a formal outline, numbers and letters are used to arrange topics and subtopics. The letters and numbers of the same kind should be placed directly under one another. The topics denoted by their headings and subheadings should be grouped in a logical order.
All points of a research paper outline must relate to the same major topic that you first mentioned in your capital Roman numeral.
Example of an outline:
	I. INTRODUCTION - (Brief comment leading into subject matter -
Thesis statement on Shakespeare)
II. BODY - Shakespeare's Early Life, Marriage, Works, Later Years
A. Early life in Stratford
1. Shakespeare's family
a. Shakespeare's father
b. Shakespeare's mother
2. Shakespeare's marriage
a. Life of Anne Hathaway
b. Reference in Shakespeare's Poems
B. Shakespeare's works
1. Plays
a. Tragedies
i. Hamlet
ii. Romeo and Juliet
b. Comedies
i. The Tempest
ii. Much Ado About Nothing
c. Histories
i. King John
ii. Richard III
iii. Henry VIII
2. Sonnets
3. Other poems
C. Shakespeare's Later Years
1. Last two plays
2. Retired to Stratford
a. Death
b. Burial
i. Epitaph on his tombstone
III. CONCLUSION
A. Analytical summary
1. Shakespeare's early life
2. Shakespeare's works
3. Shakespeare's later years
B. Thesis reworded
C. Concluding statement
The purpose of an outline is to help you think through your topic carefully and organize it logically before you start writing. A good outline is the most important step in writing a good paper. Check your outline to make sure that the points covered flow logically from one to the other. Include in your outline an INTRODUCTION, a BODY, and a CONCLUSION. Make the first outline tentative.
WE CAN HELP YOU With Your Research Paper
Hire Writer
INTRODUCTION – State your thesis and the purpose of your research paper clearly. What is the chief reason you are writing the paper? State also how you plan to approach your topic. Is this a factual report, a book review, a comparison, or an analysis of a problem? Explain briefly the major points you plan to cover in your paper and why readers should be interested in your topic.
BODY – This is where you present your arguments to support your thesis statement. Remember the Rule of 3, i.e. find 3 supporting arguments for each position you take. Begin with a strong argument, then use a stronger one, and end with the strongest argument for your final point.
CONCLUSION – Restate or reword your thesis. Summarize your arguments. Explain why you have come to this particular conclusion.
STEP 5. ORGANIZE YOUR NOTES
Organize all the information you have gathered according to your outline. Critically analyze your research data. Using the best available sources, check for accuracy and verify that the information is factual, up-to-date, and correct. Opposing views should also be noted if they help to support your thesis. This is the most important stage in writing a research paper. Here you will analyze, synthesize, sort, and digest the information you have gathered and hopefully learn something about your topic which is the real purpose of doing a research paper in the first place. You must also be able to effectively communicate your thoughts, ideas, insights, and research findings to others through written words as in a report, an essay, a research or term paper, or through spoken words as in an oral or multimedia presentation with audio-visual aids.
Do not include any information that is not relevant to your topic, and do not include information that you do not understand. Make sure the information that you have noted is carefully recorded and in your own words, if possible. Plagiarism is definitely out of the question. Document all ideas borrowed or quotes used very accurately. As you organize your notes, jot down detailed bibliographical information for each cited paragraph and have it ready to transfer to your Works Cited page.
Devise your own method to organize your notes. One method may be to mark with a different color ink or use a hi-liter to identify sections in your outline, e.g., IA3b – meaning that the item "Accessing WWW" belongs in the following location of your outline:
I. Understanding the Internet
A. What is the Internet
3. How to "Surf the Net"
b. Accessing WWW
Group your notes following the outline codes you have assigned to your notes, e.g., IA2, IA3, IA4, etc. This method will enable you to quickly put all your resources in the right place as you organize your notes according to your outline.
STEP 6. WRITE YOUR FIRST DRAFT
Start with the first topic in your outline. Read all the relevant notes you have gathered that have been marked, e.g. with the capital Roman numeral I.
Summarize, paraphrase or quote directly for each idea you plan to use in your essay. Use a technique that suits you, e.g. write summaries, paraphrases or quotations on note cards, or separate sheets of lined paper. Mark each card or sheet of paper clearly with your outline code or reference, e.g., IB2a or IIC, etc.
Put all your note cards or paper in the order of your outline, e.g. IA, IB, IC. If using a word processor, create meaningful filenames that match your outline codes for easy cut and paste as you type up your final paper, e.g. cut first Introduction paragraph and paste it to IA. Before you know it, you have a well organized term paper completed exactly as outlined.
If it is helpful to you, use a symbol such as "#" to mark the spot where you would like to check back later to edit a paragraph. The unusual symbol will make it easy for you to find the exact location again. Delete the symbol once editing is completed.
WE CAN HELP YOU With Your Research Paper
Hire Writer
STEP 7. REVISE YOUR OUTLINE AND DRAFT
Read your paper for any content errors. Double check the facts and figures. Arrange and rearrange ideas to follow your outline. Reorganize your outline if necessary, but always keep the purpose of your paper and your readers in mind. Use a free grammar and proof reading checker such as Grammarly.
CHECKLIST ONE:
1. Is my thesis statement concise and clear?
2. Did I follow my outline? Did I miss anything?
3. Are my arguments presented in a logical sequence?
4. Are all sources properly cited to ensure that I am not plagiarizing?
5. Have I proved my thesis with strong supporting arguments?
6. Have I made my intentions and points clear in the essay?
Re-read your paper for grammatical errors. Use a dictionary or a thesaurus as needed. Do a spell check. Correct all errors that you can spot and improve the overall quality of the paper to the best of your ability. Get someone else to read it over. Sometimes a second pair of eyes can see mistakes that you missed.
CHECKLIST TWO:
1. Did I begin each paragraph with a proper topic sentence?
2. Have I supported my arguments with documented proof or examples?
3. Any run-on or unfinished sentences?
4. Any unnecessary or repetitious words?
5. Varying lengths of sentences?
6. Does one paragraph or idea flow smoothly into the next?
7. Any spelling or grammatical errors?
8. Quotes accurate in source, spelling, and punctuation?
9. Are all my citations accurate and in correct format?
10. Did I avoid using contractions? Use "cannot" instead of "can't", "do not" instead of "don't"?
11. Did I use third person as much as possible? Avoid using phrases such as "I think", "I guess", "I suppose"
12. Have I made my points clear and interesting but remained objective?
13. Did I leave a sense of completion for my reader(s) at the end of the paper?

The Elements of Style, Fourth Edition, by William Strunk, Jr.
For an excellent source on English composition, check out this classic book by William Strunk, Jr. on the Elements of Style. Contents include: Elementary Rules of Usage, Elementary Principles of Composition, Words & Expressions Commonly Misused, An Approach to Style with a List of Reminders: Place yourself in the background, Revise and rewrite, Avoid fancy words, Be clear, Do not inject opinion, Do not take shortcuts at the cost of clarity, … and much more. Details of The Elements of Style by William Strunk, Jr. partially available online at Bartleby.com. Note: William Strunk, Jr. (1869–1946). The Elements of Style was first published in 1918.
There is also a particular formatting style you must follow. It depends on the field of your studies or the requirements of your University/supervisor.
There are several formatting styles typically used. The most commonly used are the APA style and the MLA style. However, there are such style guides as the Chicago Manual of Style, American Medical Association (AMA) Style, and more.
APA (American Psychological Association) style is mostly used to cite sources within the field of social sciences. The detailed information can be found in Publication Manual of the American Psychological Association, (6th ed., 2nd printing).
MLA (Modern Language Association) style is most commonly used for the liberal arts and humanities. The most recent printed guide on it is the  MLA Handbook (8th ed.). Instead of providing individual recommendations for each publishing format (printed, online, e-books etc.), this edition recommends a single universal set of guidelines, which writers can apply to any kind of source.
You should necessarily ask your instuctor which formatting style is required for your paper and format it accordingly before submitting.
STEP 8. TYPE FINAL PAPER
All formal reports or essays should be typewritten and printed, preferably on a good quality printer.
Read the assignment sheet again to be sure that you understand fully what is expected of you, and that your essay meets the requirements as specified by your teacher. Know how your essay will be evaluated.
Proofread final paper carefully for spelling, punctuation, missing or duplicated words. Make the effort to ensure that your final paper is clean, tidy, neat, and attractive.
Aim to have your final paper ready a day or two before the deadline. This gives you peace of mind and a chance to triple check. Before handing in your assignment for marking, ask yourself: "Is this the VERY BEST that I can do?"
If you feel any difficulties in writing a Research Paper, our writers and editors are always ready to help! Click Here to contact us.
WE CAN HELP YOU With Your Research Paper
Hire Writer
Further reading:
How to Write a Thesis Statement for a Research Paper
How to Write a Philosophy Paper And Adhere to Requirements
Essentials of How to Write a Term Paper
Use Online Thesis Generator for Research Paper
A Handy Guide to How to Write a Position Paper
Developing an Outline
Tips How To Write A Response Paper
Recent Posts
Get Aid from Top Creative Writing Service
Get Math Help from a Math Expert When You Need It
Where to Find a Cheap Essay Writing Service
We Provide a Quality College Term Paper Writing Service
The Best Academic Papers Ghostwriting Service Provided Online
We Provide Statistics Help for Students
A Leading "Edit My Paper" Service to Help You
Get the Book Report Writing Help You Need
We Offer the High Quality Content Writing Services
Buy Resume from Professional and Succeed
You place order
Choose the writer
Working process
Take your paper
Hire Writer
Sign Up for your FREE account
100,000+ Subjects

2000+ Topics

All Materials

are Catalog Well
Looking for academic writing help?
Get your custom research paper
For Only $13.90/page
Diana from Aresearchguide Hi there, would you like to get such a paper? How about receiving a customized one? Check it out

Owlcation

»

Academia

»

Essays
How do you Write an "A+" English Paper or Essay: Outline and Procedure
Updated on January 28, 2018
Contact Author
There are many ways to write a paper that will get you an "A" grade, but if you are experiencing writer's block or need to get this paper done quickly, you will need to stick to the basic structure of an essay. To write a solid essay, you must have a clear thesis statement with supporting arguments, an outline and a general understanding of the topic you are writing about. This article will help you to outline, write and proofread your essay so you can get the "A" you deserve.
Read the following instructions to begin writing your essay, or skip to the part that interests you. Here are the ABC steps to writing an "A" paper:
A. Research
B. Outline
C. Write and Edit
A. Research
If you are going to write an interesting, unique essay, you will need to do research. A literature essay requires the writer to do the following things before writing a word:
1. Read all Required Materials or Subject Text
You have to read all of the required materials so that you can invent a clear thesis. While you are reading, take notes. If you are using your own copy of the book or you have printed it from your computer, take notes directly on the page and underline important quotes. If I am crunched for time, I will type the important quotes into a word document as I read. Doing this will help you collect evidence to use in the body of your essay.
2. Invent a Thesis Statement
Since you have finished reading the subject text of your essay and have collected quotes that you will use in your analysis, you have a general idea of the major themes in the work. Pick one and try to invent an argument around it. For example, the barrio is a theme in Sandra Cisneros' House on Mango Street . I used this theme to argue that the environment of the main character directly influences her desire to change and escape in this article . If you have trouble coming up with a thesis, move on to step 3 and return to this step afterward.
3. Research and Read Supporting Material
If you know of any other books, articles or essays that support your thesis or argue against it. You should do the same with these materials that you did with the main text: underline, annotate and collect quotes from these texts.
4. Organize your Research
Now that you have collected quotes from the materials and have invented a thesis statement, you should now organize your quotes in a manner that will support your thesis and also flow nicely. You will need to delete quotes that are irrelevant. Do not get attached to your quotes. Having too much evidence that doesn't directly support your thesis can cause your essay to seem muddy and all-over-the place, making your thesis statement seem far-fetched.
B. Outline
You may think outlines are overrated, but if you followed the steps in the Research section, you are already halfway there. You have organized your quotes, invented a thesis and now you have to fill in the blanks. The following is an example of a well-structured essay outline that will help you to shape your paper.
Introduction (Optional)
If you are writing an article on a text that has a significant amount of historical background that directly relates to your essay, you may want to add an introductory paragraph. This paragraph is also helpful when constructing an essay that you want to start of with a clever anecdote, you may add this paragraph. Make sure you do not make this sound like a thesis statement or create a prominent speculation that could be mistaken for an argument.
Thesis Paragraph
This paragraph will communicate the major reason for composing this essay. You want to follow this general format for the thesis paragraph:
Topic: Specify the book/text you are going to analyze and what it does. (Example: Sandra Cisneros' novel, The House on Mango Street follows the life of Esperanza, a young girl living in the barrio.)
Thesis: Here you will put your thesis statement. (Example: Esperanza's desire to escape the barrio is a direct result of seeing the outcomes of other women's lives.) You can use phrases like, "This essay will examine," "The following pages will illustrate why/how," to introduce your paper.
Supporting/Opposing Points for Thesis: Here you will elaborate and give the reader a reason for why your thesis is arguable. (Example: Other women in the barrio including Aunt Lupe, Elba and Becky have not been able to escape the barrio and therefore have remained the same for years.)
Body Paragraphs (Write Three or More before Conclusion)

Topic Sentence: Every paragraph needs a topic sentence that introduces the idea you will cover in this paragraph. It should be clear and to-the-point. A good format to start constructing a good topic sentence is by first stating your thesis and describing one instance in which this proves to be true.
Evidence: You will put one of the quotes you collected in the middle of the paragraph. Make sure to cite them correctly using quotation marks and the appropriate footnote/parenthetical notes.
Mini-conclusion: This means that you will want to state a reworded topic sentence to close the paragraph and lead into the next. You can do this by explaining why your quote was significant and also by introducing the next topic.
Conclusion
The conclusion is where you wrap-up your ideas. Restate your thesis and your supporting topic sentences. (This doesn't mean copy them word-for-word; you want to reword in a clear and concise manner if you want that "A".) Make sure that you add a concluding sentence that either prompts further questions/analyses or proves your thesis.
C. Write and Edit
Now that you have made a clear outline and have constructed what appears to be an essay, you will need to re-read it and edit your text. First read the paper to make sure it makes sense. You may proofread while doing this, but if there is a big change you need to make, annotate it and continue reading the rest of your essay. Next, you will want to add sentences in between paragraphs and sentences that do not transition well. These will make your paper seem like it is naturally written, not choppy or fragmented.
Congratulations!
You have now written a complete, structured essay and as long as your thesis and supporting evidence is solid, you should get an A! Good luck and if you have any questions, you may contact me by clicking on my profile.
Related
Writing Tutorials

How to Write an A+ Thesis-Driven Paper

by K. Nichole0

Essays

How to Write in the Format of a 3.5 Essay

by Jessica Marello10

Essays

How To Write A Successful History Essay For Highschoolers

by Simran Singh3

Student Life

How to Write an Essay Fast: Solutions for Procrastination

by Brittany Kennedy22
Popular
Essays

Easy Words to Use as Sentence Starters to Write Better Essays

by Virginia Kearney190

Essays

100 Argument or Position Essay Topics with Sample Essays

by Virginia Kearney45

Essays

100 Expository Essay Topic Ideas, Writing Tips, and Sample Essays

by Virginia Kearney23
Comments
GREGORY

5 months ago

Please in the writting of the introduction,should one first write the word " thesis" before stating the actual thesis

amal khan

2 years ago

This is very useful.I got a lot of guidelines for my research .

Brian Scott

5 years ago from United States

I think the outline is the most important. It's overrated because writers think they can remember everything in their head. I never write any lengthy manuscript without an outline. Even writing a Hub, I outline first.

AUTHOR

Brittany Kennedy

6 years ago from Kailua-Kona, Hawaii

Thank you so much, gree. Your hubs are great! I haven't been to them in a while and need to stop by. Thanks for reading and commenting.

gree0786

6 years ago from United States

the tools you gave in the proofreading/editing section were very useful, thanks for the great information! hopefully my next hub will be better written, haha.

AUTHOR

Brittany Kennedy

6 years ago from Kailua-Kona, Hawaii

Thank YOU, John! I really hope this helps out with your papers next week. Good luck!

jkchandra

6 years ago

Wow! I have essays to do for next week and I tend to do well most times. But I have to say that I've bookmarked this as well as feeling a huge motivation level in me to get an A+ for next ones and I will be coming back here from time to time to check on them and use this as on outline/rubric. Thanks a million!:)

AUTHOR

Brittany Kennedy

6 years ago from Kailua-Kona, Hawaii

Thank you, Derdriu! I do think this format can be used for other subjects. I think it may differ for long, research papers, however (ones that require a literary analysis), but I appreciate your comments and am happy to have published a successful hub. Mahalo

Derdriu

6 years ago

Brittany: What an accessible, logical, useful presentation on writing a high quality English paper! You explain your points through concise descriptions, helpful examples and useful links. What you offer actually is applicable to any writing project, be it analytical, creative or scientific.

Thank you for sharing, voted up, etc.,

Derdriu

AUTHOR

Brittany Kennedy

6 years ago from Kailua-Kona, Hawaii

I was an English minor (I had enough credit for the major, but I did my senior project in sociology) and I'm not an English teacher…yet. Thank you so much. I hope your daughter finds this useful. 🙂

Warren Baldwin

6 years ago from Kansas

I have a daughter that is a freshman English major in college right now. I'm going to forward this article on to her. Good job. I assume you were an English major? Maybe an English teacher now? Good article.

AUTHOR

Brittany Kennedy

6 years ago from Kailua-Kona, Hawaii

Thank you so much! Yes, I thought it would be useful to those still in school. Some people don't learn this until they are in college and English courses can be much harder for them. Thanks again.

Kristin Trapp

6 years ago from Illinois

This is a really useful hub, especially for high school and college students. My daughter is currently taking a freshman English class at our local community college and this seems to be the basic form her class follows. ~voting up and useful~
About Us
Editorial Policy
Copyright
Terms of Use
Privacy Policy
Copyright © 2018 HubPages Inc. and respective owners. Other product and company names shown may be trademarks of their respective owners. HubPages® is a registered Service Mark of HubPages, Inc. HubPages and Hubbers (authors) may earn revenue on this page based on affiliate relationships and advertisements with partners including Amazon, Google, and others.
Sign In Join
Academia
Essays
College & University
Teaching
ESL
Student Life
Online Learning
Standardized Tests
Vocational Training
Show All Categories
About Us
Editorial Policy
Copyright
Terms of Use
Privacy Policy
Copyright © 2018 HubPages Inc. and respective owners.

Call Direct:

1 (866) 811-5546
Sign In
Start Free Trial
menu
SAT / ACT Prep Online Guides and Tips
How to Write a Great Community Service Essay

Posted by
Christine Sarikas | Apr 12, 2018 12:30:00 PM
College Admissions ,
Extracurriculars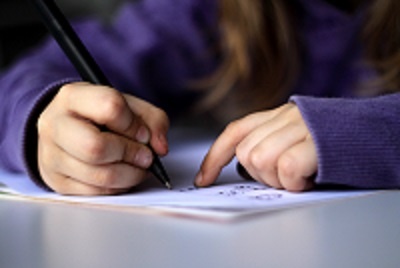 Are you applying to a college or a scholarship that requires a community service essay? Do you know how to write an essay that will impress readers and clearly show the impact your work had on yourself and others?
Read on to learn step-by-step instructions for writing a great community service essay that will help you stand out and be memorable.
What Is a Community Service Essay? Why Do You Need One?
A community service essay is an essay that describes the volunteer work you did and the impact it had on you and your community. Community service essays can vary widely depending on specific requirements listed in the application, but, in general, they describe the work you did, why you found the work important, and how it benefited people around you.
Community service essays are typically needed for two reasons:
1. To Apply to College
Some colleges require students to write community service essays as part of their application or to be eligible for certain scholarships.

You may also choose to highlight your community service work in your personal statement.
2. To Apply for Scholarships
Some scholarships are specifically awarded to students with exceptional community service experiences, and many use community service essays to help choose scholarship recipients.

Green Mountain College offers one of the most famous of these scholarships. Their "Make a Difference Scholarship" offers full tuition, room, and board to students who have demonstrated a significant, positive impact through their community service
Getting Started With Your Essay
In the following sections, I'll go over each step of how to plan and write your essay. I'll also include sample excerpts for you to look through so you can get a better idea of what readers are looking for when they review your essay.
Step 1: Know the Essay Requirements
Before your start writing a single word, you should be familiar with the essay prompt. Each college or scholarship will have different requirements for their essay, so make sure you read these carefully and understand them.
Specific things to pay attention to include:
Length requirement

Application deadline

The main purpose or focus of the essay

If the essay should follow a specific structure
Below are three real community service essay prompts. Read through them and notice how much they vary in terms of length, detail, and what information the writer should include.
From the AXA Achievement Scholarship:
"Describe your outstanding achievement in depth and provide the specific planning, training, goals, and steps taken to make the accomplishment successful. Include details about your role and highlight leadership you provided. Your essay must be a minimum of 350 words but not more than 600 words."
From the Laura W. Bush Traveling Scholarship:
"Essay (up to 500 words, double spaced) explaining your interest in being considered for the award and how your proposed project reflects or is related to both UNESCO's mandate and U.S. interests in promoting peace by sharing advances in education, science, culture, and communications."
From the LULAC National Scholarship Fund:
"Please type or print an essay of 300 words (maximum) on how your academic studies will contribute to your personal & professional goals. In addition, please discuss any community service or extracurricular activities you have been involved in that relate to your goals."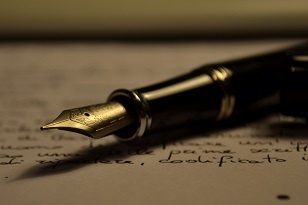 Want to write the perfect college application essay? Get professional help from PrepScholar.
Your dedicated PrepScholar Admissions counselor will craft your perfect college essay, from the ground up. We'll learn your background and interests, brainstorm essay topics, and walk you through the essay drafting process, step-by-step. At the end, you'll have a unique essay that you'll proudly submit to your top choice colleges.
Don't leave your college application to chance. Find out more about PrepScholar Admissions now :
Step 2: Brainstorm Ideas
Even after you understand what the essay should be about, it can still be difficult to begin writing. Answer the following questions to help brainstorm essay ideas. You may be able to incorporate your answers into your essay.
What community service activity that you've participated in has meant the most to you?

What is your favorite memory from performing community service?

Why did you decide to begin community service?

What made you decide to volunteer where you did?

How has your community service changed you?

How has your community service helped others?

How has your community service affected your plans for the future?
You don't need to answer all the questions, but if you find you have a lot of ideas for one of two of them, those may be things you want to include in your essay.
Writing Your Essay
How you structure your essay will depend on the requirements of the scholarship or school you are applying to. You may give an overview of all the work you did as a volunteer, or highlight a particularly memorable experience. You may focus on your personal growth or how your community benefited. Regardless of the specific structure requested, follow the guidelines below to make sure your community service essay is memorable and clearly shows the impact of your work.
Samples of mediocre and excellent essays are included below to give you a better idea of how you should draft your own essay.
Step 1: Hook Your Reader In
You want the person reading your essay to be interested, so your first sentence should hook them in and entice them to read more. A good way to do this is to start in the middle of the action. Your first sentence could describe you helping build a house, releasing a rescued animal back to the wild, watching a student you tutored read a book on their own, or something else that quickly gets the reader interested. This will help set your essay apart and make it more memorable.
Compare these two opening sentences:
"I have volunteered at the Wishbone Pet Shelter for three years."
"The moment I saw the starving, mud-splattered puppy brought into the shelter with its tail between its legs, I knew I'd do whatever I could to save it."
The first sentence is a very general, bland statement. The majority of community service essays probably begin a lot like it, but it gives the reader little information and does nothing to draw them in. On the other hand, the second sentence begins immediately with action and helps persuade the reader to keep reading so they can learn what happened to the dog.
Step 2: Discuss the Work You Did
Once you've hooked your reader in with your first sentence, tell them about your community service experiences. State where you work, when you began working, how much time you've spent there, and what your main duties include. This will help the reader quickly put the rest of the essay in context and understand the basics of your community service work.
Not including basic details about your community service could leave your reader confused.
Step 3: Include Specific Details
It's the details of your community service that make your experience unique and memorable, so go into the specifics of what you did. For example, don't just say you volunteered at a nursing home; talk about reading Mrs. Johnson her favorite book, watching Mr. Scott win at bingo, and seeing the residents play games with their grandchildren at the family day you organized. Try to include specific activities, moments, and people in your essay. Having details like these let the readers really understand what work you did and how it differs from other volunteer experiences.
Compare these two passages:
"For my volunteer work, I tutored children at a local elementary school. I helped them improve their math skills and become more confident students."
"As a volunteer at York Elementary School, I worked one-on-one with second and third graders who struggled with their math skills, particularly addition, subtraction, and fractions. As part of my work, I would create practice problems and quizzes and try to connect math to the students' interests. One of my favorite memories was when Sara, a student I had been working with for several weeks, told me that she enjoyed the math problems I had created about a girl buying and selling horses so much that she asked to help me create math problems for other students."
The first passage only gives basic information about the work done by the volunteer; there is very little detail included, and no evidence is given to support her claims. How did she help students improve their math skills? How did she know they were becoming more confident?
The second passage is much more detailed. It recounts a specific story and explains more fully what kind of work the volunteer did, as well as a specific instance of a student becoming more confident with her math skills. Providing more detail in your essay helps support your claims as well as make your essay more memorable and unique.
Step 4: Show Your Personality
It would be very hard to get a scholarship or place at a school if none of your readers felt like they knew much about you after finishing your essay, so make sure that your essay shows your personality. The way to do this is to state your personal strengths, then provide examples to support your claims. Take some time to think about which parts of your personality you would like your essay to highlight, then write about specific examples to show this.
Examples:
If you want to show that you're a motivated leader, describe a time when you organized an event or supervised other volunteers.

If you want to show your teamwork skills, write about a time you helped a group of people work together better.

If you want to show that you're a compassionate animal lover, write about taking care of neglected shelter animals and helping each of them find homes.
Step 5: State What You Accomplished
After you have described your community service and given specific examples of your work, you want to begin to wrap your essay up by stating your accomplishments. What was the impact of your community service? Did you build a house for a family to move into? Help students improve their reading skills? Clean up a local park? Make sure the impact of your work is clear; don't be worried about bragging here.
If you can include specific numbers, that will also strengthen your essay. Saying "I delivered meals to 24 home-bound senior citizens" is a stronger example than just saying "I delivered meals to lots of senior citizens."
Also be sure to explain why your work matters. Why is what you did important? Did it provide more parks for kids to play in? Help students get better grades? Give people medical care who would otherwise not have gotten it? This is an important part of your essay, so make sure to go into enough detail that your readers will know exactly what you accomplished and how it helped your community.
Compare these two passages:
"My biggest accomplishment during my community service was helping to organize a family event at the retirement home. The children and grandchildren of many residents attended, and they all enjoyed playing games and watching movies together."
"The community service accomplishment that I'm most proud of is the work I did to help organize the First Annual Family Fun Day at the retirement home. My job was to design and organize fun activities that senior citizens and their younger relatives could enjoy. The event lasted eight hours and included ten different games, two performances, and a movie screening with popcorn. Almost 200 residents and family members attended throughout the day. This event was important because it provided an opportunity for senior citizens to connect with their family members in a way they aren't often able to. It also made the retirement home seem more fun and enjoyable to children, and we have seen an increase in the number of kids coming to visit their grandparents since the event."
The second passage is stronger for a variety of reasons. First, it goes into much more detail about the work the volunteer did. The first passage only states that she helped "organize a family event." That really doesn't tell readers much about her work or what her responsibilities were. The second passage is much clearer; her job was to "design and organize fun activities."
The second passage also explains the event in more depth. A family day can be many things; remember that your readers are likely not familiar with what you're talking about, so details help them get a clearer picture. Lastly, the second passage makes the importance of the event clear: it helped residents connect with younger family members, and it helped retirement homes seem less intimidating to children, so now some residents see their grand kids more often.
Step 6: Discuss What You Learned
One of the final things to include in your essay should be the impact that your community service had on you. You can discuss skills you learned, such as carpentry, public speaking, animal care, or another skill. You can also talk about how you changed personally. Are you more patient now? More understanding of others? Do you have a better idea of the type of career you want? Go into depth about this, but be honest. Don't say your community service changed your life if it didn't because trite statements won't impress readers.
In order to support your statements, provide more examples. If you say you're more patient now, how do you know this? Do you get less frustrated while playing with your younger siblings? Are you more willing to help group partners who are struggling with their part of the work? You've probably noticed by now that including specific examples and details is one of the best ways to create a strong and believable essay.
Compare these two passages:
"As a result of my community service, I learned a lot about building houses and became a more mature person."
"As a result of my community service, I gained hands-on experience in construction. I learned how to read blueprints, use a hammer and nails, and begin constructing the foundation of a two-bedroom house. Working on the house could be challenging at times, but it taught me to appreciate the value of hard work and be more willing to pitch in when I see someone needs help. My dad has just started building a shed in our backyard, and I offered to help him with it because I know from my community service how much work it is. I also appreciate my own house more, and I know how lucky I am to have a roof over my head."
The second passage is more impressive and memorable because it describes the skills the writer learned in more detail and recounts a specific story that supports her claim that her community service changed her and made her more helpful.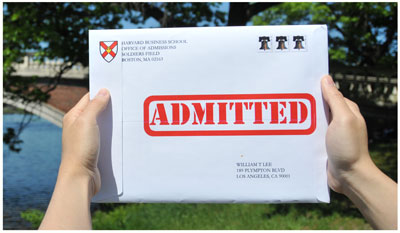 Want to build the best possible college application?
We can help. PrepScholar Admissions is the world's best admissions consulting service. We combine world-class admissions counselors with our data-driven, proprietary admissions strategies. We've overseen thousands of students get into their top choice schools, from state colleges to the Ivy League.
We know what kinds of students colleges want to admit. We want to get you admitted to your dream schools.
Learn more about PrepScholar Admissions to maximize your chance of getting in.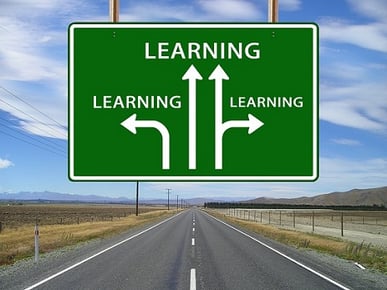 Step 7: Finish Strong
Just as you started your essay in a way that would grab readers' attention, you want to finish your essay on a strong note as well. A good way to end your essay is to state again the impact your work had on you, your community, or both. Reiterate how you changed as a result of your community service, why you found the work important, or how it helped others.
Compare these two concluding statements:
"In conclusion, I learned a lot from my community service at my local museum, and I hope to keep volunteering and learning more about history."
"To conclude, volunteering at my city's American History Museum has been a great experience. By leading tours and participating in special events, I became better at public speaking and am now more comfortable starting conversations with people. In return, I was able to get more community members interested in history and our local museum. My interest in history has deepened, and I look forward to studying the subject in college and hopefully continuing my volunteer work at my university's own museum."
The second passage takes each point made in the first passage and expands upon it. In a few sentences, the second passage is able to clearly convey what work the volunteer did, how she changed, and how her volunteer work benefited her community. She also ends her essay discussing her future and how she'd like to continue her community service, which is a good way to wrap things up because it shows your readers that you are committed to community service for the long-term.
What's Next?
Are you applying to a community service scholarship or thinking about it? We have a complete list of all the community service scholarships available to help get your search started!
Do you need a community service letter as well? We have a step-by-step guide that will tell you how to get a great reference letter from your community service supervisor.
Thinking about doing community service abroad? Before you sign up, read our guide on some of the hazards of international volunteer trips and how to know if it's the right choice for you.
Want to improve your SAT score by 160 points or your ACT score by 4 points? We've written a guide for each test about the top 5 strategies you must be using to have a shot at improving your score. Download it for free now:
Have friends who also need help with test prep? Share this article!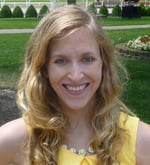 About the Author
Christine graduated from Michigan State University with degrees in Environmental Biology and Geography and received her Master's from Duke University. In high school she scored in the 99th percentile on the SAT and was named a National Merit Finalist. She has taught English and biology in several countries.
Get Free Guides
to Boost Your SAT/ACT
You should definitely follow us on social media. You'll get updates on our latest articles right on your feed. Follow us on all 3 of our social networks:
Twitter and Google+
Follow @PrepScholar
Ask a Question Below
Have any questions about this article or other topics? Ask below and we'll reply!
Get Free Tips
to Boost Your SAT/ACT


Holly R.

"Your SAT/ACT strategy guides are the best I've ever read – thanks so much for including me."
Improve With Our Famous Guides
SAT
Prep
ACT
Prep
For All
Students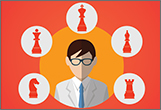 The 5 Strategies You Must Be Using to Improve 160+ SAT Points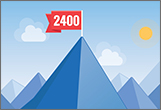 How to Get a Perfect 1600, by a Perfect Scorer
Series: How to Get 800 on Each SAT Section:


Series: How to Get to 600 on Each SAT Section: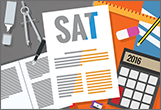 Should You Take the New SAT in 2016 or the Current SAT?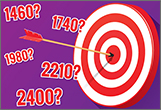 What SAT Target Score Should You Be Aiming For?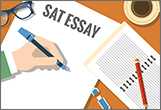 15 Strategies to Improve Your SAT Essay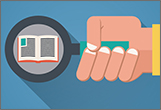 Expert Guide to the New 2016 SAT
Michael improved by370 POINTS!
Find Out How
Posts by Topic
SAT General Info

(157)

College Admissions

(140)

ACT General Info

(138)

Advanced Placement (AP)

(128)

SAT Strategies

(124)

College Info

(100)
see all
Customize your test prep for maximum results.
Find Out How
Want General Expert Advice?
Our hand-selected experts help you in a variety of other topics!
Personal Finance Help
Medical Advice
Travel Tips from Experts
General Life Advice
Looking for Graduate School Test Prep?
Check out our top-rated graduate blogs here:
GRE Online Prep Blog
GMAT Online Prep Blog
TOEFL Online Prep Blog
Get the latest articles and test prep tips!