High School Students
Admissions Process
Tuition & Fees
Scholarships & Financial Aid
Parent Resources
AP Credits
Dual Credit
International Students
Admitted Students
Admissions Events
Transfer Students
Transferring Credits
Admissions Process
Tuition & Fees
Scholarships & Financial Aid
Parent Resources
International Students
Admitted Students
Admissions Events
Graduate, Non-Traditional and Adult Students
Admissions Process
Admissions Events
Available Programs
Connect with a Counselor
Strategic Partnerships
International Students
Featured Admissions Events
Find Your Program ⤍
Search by program name:
Select a degree-level:
All Programs
Undergraduate
Graduate
Doctorate
Select a program format:
All Formats
Traditional
Non-Traditional
Online
Resources
BenULive Course Schedule
Checklists
Academic Calendar
Academic Catalogs
The Office of the Registrar
Placement Testing
Academic Units
Goodwin College
of Business
College of Education & Health Services
College of
Liberal Arts
College of
Science
School of Graduate,
Adult and Professional
Education
Upcoming Events
Connect with alumni, donors, and friends of the University at upcoming events.
Upcoming Events Calendar
Alumni & Friends
Connect
Volunteer
Grants Office
Events
Annual Giving
Give
Our Mission
Benedictine University is an inclusive academic community dedicated to teaching and learning, scholarship and service, truth and justice, as inspired by the Catholic intellectual tradition, the social teaching of the Church, and the principles of wisdom in the Rule of St. Benedict.
Our Vision
Benedictine University aspires to be a thought leader in Catholic higher education. We seek to provide a transformative and integrative educational experience grounded in Benedictine values, helping students shape lives of meaning and purpose as engaged citizens who care for the earth, welcome people of diverse faiths and cultures, and promote the common good.
Learn More
Accreditation
Campus Locations and Maps
General Consumer Information
Fact Book
Fast Facts
History and Heritage
Media Contact
Mission and Identity
Non-Discrimination Policy
Rent our Facilities
Strategic Plan: BenU2020
University Leadership and Advisors
University Rankings
University Scorecard
Work at Benedictine
Campus Locations
Main Campus in Lisle, IL
Branch Campus in Mesa, AZ
Operational Center in Naperville, IL
Branch Campus in Springfield, IL
Online Programs
Our Motto: Ut in omnibus glorificetur Deus — That in all things God may be glorified.
Popular search terms:
apply online ,
campus map ,
admissions events ,
tuition ,
transcripts ,
calendar ,
graduation ,
scholarships ,
nursing ,
bookstore ,
registrar ,
academic calendar ,
athletics
Goodwin College of Business
Master of Business Administration
The Master of Business Administration (M.B.A.) program at Benedictine University has prepared students for managerial roles in corporate and human service organizations for more than 40 years. Benedictine's M.B.A. combines quantitative and qualitative courses to prepare you for the demands of contemporary business leadership in a complex, uncertain environment. The M.B.A. conveys practical knowledge and competence that is needed to better run organizations in a competitive environment.
Program Formats:
Benedictine University's Lisle campus M.B.A. Program is designed for working adults who seek flexibility in their course schedules, an academic concentration, and time to complete their degrees as part-time students. Our full-time Internship M.B.A. Program is developed specifically for recent college graduates, and offers a professional internship experience as the M.B.A. concentration. The Internship experience is supervised by a faculty advisor in order to prepare students without significant professional career experience for their future roles and responsibilities in the workplace. The full-time 4+1 M.B.A. Program is developed specifically for students who complete their undergraduate B.B.A. or B.S. degree, which allows them to complete the M.B.A. degree with one additional year of graduate study.
Additionally, the M.B.A. program is offered in an accelerated 18-month cohort format, available in-person and fully online .
M.B.A. Curriculum
Our curriculum requires 64 quarter credit hours of graduate course work and can be broken into three primary sections:
Foundation: six courses build the framework for 600-level coursework.
Managerial Process: seven courses focused on management skills & knowledge necessary for students seeking managerial positions in accounting
Electives: students are required to choose three elective courses suited to their personal or professional interests.
Concentration Options
A unique feature of the Benedictine M.B.A. Program is the option to earn a concentration in one or more of over 20 areas. A concentration is earned by completing 12 elective credits from the specific courses designated for each concentration. Earning a concentration is optional, although the majority of M.B.A. students select at least one concentration. Students must comply with all course pre-requisites when planning a concentration.
M.S. in Business Analytics
M.S. in Management Information Systems
M.S. in Management and Organization Behavior
M.S. in Values-Driven Leadership
Student Resources
Catalogs
Commencement
Current Student Resources
IT
Library
Student Accounts
Syllabi and Pre-class Assignment
Goodwin College of Business
 benedictine university
Elizabeth Ritt, Ed.D., M.S.N., RN, NEA-BC, CNE
Interim Dean
Phone: (630) 829-1933
Fax: (630) 829-6226
Goodwin Hall, Room 250
5700 College Rd.
Lisle, IL 60532
8:30 a.m. – 5:00 p.m.
Home

MBA Courses

MBA Degree
Part Time MBA
Online MBA

Masters

Masters in Management
Masters in Finance

EMBA

Admissions

GRE Prep
Student Loans
Why MBA?
Resources
Hear From Business Schools

GMAT

Business School

MBA Rankings

MBA Jobs
Register or Login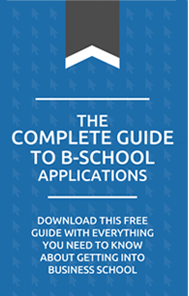 Register with BusinessBecause
Register with BusinessBecause for full access to the site – including the latest course and business school news, success stories and career inspiration. Registering will create your profile and allow you to network with other members, you can set your display preferences once registered by going to 'Edit Profile'
It's free to sign up and for a limited period you can download our Complete Guide to Business School Applications.
Register and complete your profile
to access the 300+ MBA Jobs Featured in the Job Zone
UPGRADE YOUR PROFILE NOW
(50% including a profile photo!)

It only takes 2 mins and it could change the course of your career
Home > News > Admissions Stories >
How I Got Onto The One-Year MBA Program At Kellogg School Of Management—And 4 Ways You Can Too
Mark Skoskiewicz, an alumnus from Kellogg at Northwestern's one-year MBA, explains what you can do to stand out

20 Apr 2018

Admissions Stories
Kellogg's one-year MBA is considered one of the best in the US
By Mark Skoskiewicz
Do you have a clear vision of what you'd like to do after you receive your MBA? Do you already have an undergraduate degree in business and a substantial amount of business experience?
If so, this one-year MBA might be the option for you.
Although in the US two-year MBAs have been the traditional go-to, the one-year program is growing in popularity . Kellogg School of Management at Northwestern University's one-year MBA program is generally considered to be the top program of its kind in the US.
Having been there and done that, here are my four top tips for successfully applying to Kellogg's one-year MBA:
---
1. Understand the program's structure
Many one-year MBA programs squeeze two years of MBA modules into one year—some 'one-year' programs last more than 12 months.
But that's not how Kellogg works. If you are writing an essay about why Kellogg's one-year program is a good fit for you, it should be clear that you understand most, or all, your core modules in finance, marketing, operations, and accounting will be waived, so that you can focus on designing a curriculum that works for you.
There is also no time for a summer internship on Kellogg's one-year program. So, be wary if that is the pendulum on which your school decision swings.
---
2. Understand the program's requirements
It seemed to me that almost half of my class had an undergraduate degree in finance or accounting and had worked in some form of consulting prior to business school.
This is no accident. Kellogg specifically targets folk with undergraduate degrees in business who have substantial business experience.
If you don't have an undergraduate business degree, you'll need to ensure your application makes it clear that you have substantial business experience, and wouldn't benefit from taking just a year of core foundational courses.
---
3. Have a clear idea of your post-MBA plans
Anyone reading MBA admissions essays is looking for a consistent, logical story about why the applicant wants to earn an MBA.
Admissions officers at Kellogg, however, don't have to be as focused on the "why Kellogg" question for one-year MBA applicants.
It's one of only two highly reputable US based one-year MBA programs, so it's somewhat obvious why high achieving students apply. But, answering why you want to earn an MBA is critical. If your personal narrative is unclear, and the reader feels you seem to be exploring different themes, you are probably in trouble.
There is not a lot of time to explore various post-MBA paths. It's difficult to take classes and join clubs and projects that will help you evaluate a career in marketing against one in investment banking, or entrepreneurship.
---
4. Be realistic, but not boring
MBA admissions officers read a lot of applications. At the end of the day, they are simply looking for competent, interesting, impressive individuals with a logical plan, who will make the MBA program incrementally better.
So yes, it's important to have a clear vision of your post-MBA plans. But consider these two narratives, both of which are consistent with the theme of having a coherent plan:
A. I want to attend Kellogg's one-year program because I am passionate about building a network of floating rental properties that orbit the earth in outer space. I will build condos in a private space station, and wealthy individuals will be my target audience. I don't have a business plan yet, but this is what my Kellogg experience will be focused on.
B. I am a senior consultant at a management consulting firm. I plan to work here at least five more years. The firm will pay for my MBA and upon graduation, I'll get an automatic promotion to manager. I have not yet had much experience managing others though, so at Kellogg I would take management classes. I also have not had any experience at all helping clients with programs that have to do with marketing, so I'd take classes in that area too.
Those are both very clear visions. If you were the Kellogg one-year MBA admissions officer, would you be excited about either? I wouldn't. A's idea sounds too crazy and not a great fit for Kellogg's resources. B just seems extremely boring.
When I applied to Kellogg's one-year program, my story involved a primary focus on my career in strategy consulting, but I also talked about a sincere interest in entrepreneurship that I wanted to explore as well.
This is what I'd recommend for others applying to Kellogg's one-year program. Establish a clear path, but also discuss one-to-two other ideas that help you appear more creative and interesting—unless your primary path is already unique.
---
Mark Skoskiewicz is the founder of MyGuru, a one-to-one tutoring and test prep company based in Chicago, IL. He graduated from Kellogg in 2010 with concentrations in Marketing, Strategy, and Entrepreneurship. He is also a Director at TRC Advisory, a boutique strategy consulting firm.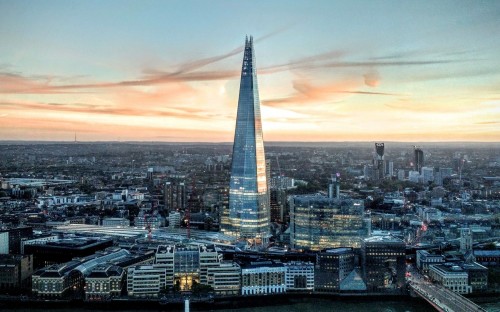 10 Of The Most Amazing Business School Campuses In The World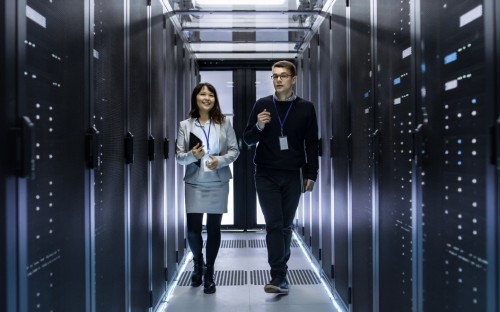 5 US Business Schools Blazing A Trail In Big Data Analytics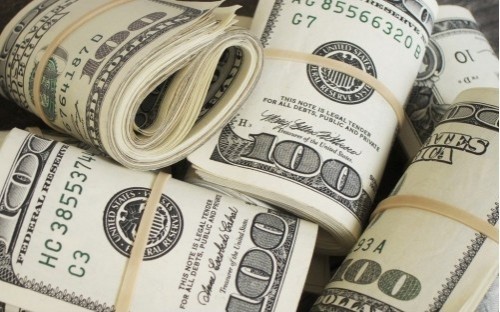 The Top 10 Most Affordable MBA Programs In The United States
FEATURED SCHOOLS
Northwestern University – Kellogg School of Management
FEATURED MEMBER
Mark Skoskiewicz
Get ahead with the leading independent business education publisher
Register for free to gain full access to the latest schools and course news, and vital guidance on how to apply and succeed
Featured School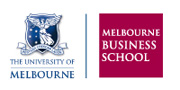 Melbourne Business School (MBS)
Be informed
Our weekly email keeps you up to date with the latest from BusinessBecause
Free Guide
It's free to sign up and for a limited period you can download our Complete Guide to Business School Applications.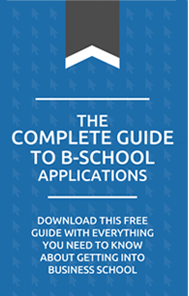 Related Stories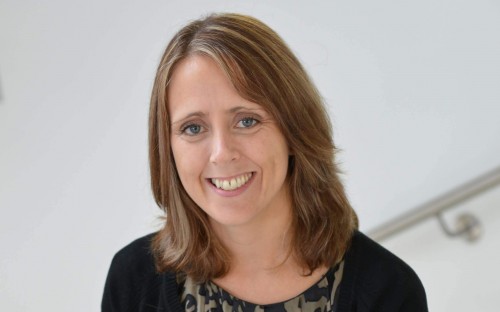 Should I Choose An MBA Or A Masters In Management?…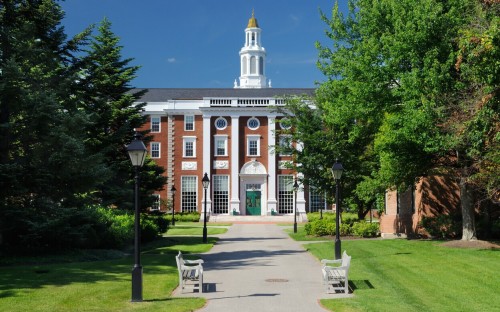 Now Even Harvard And Wharton Are Struggling To Att…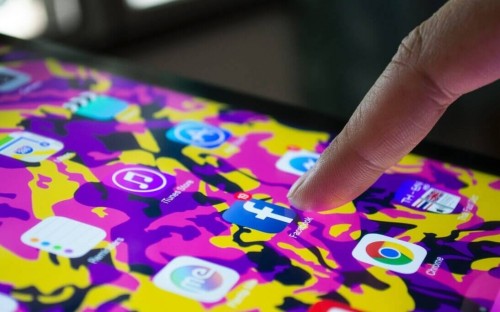 Is Your Social Media Use Threatening Your Business…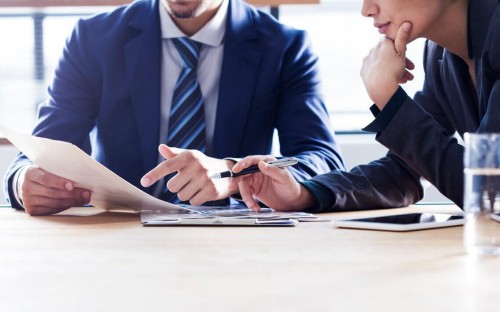 4 Tips For Consultants Applying For MBAs