Home

1

Start

Western Europe

Learn German
Learn English
Learn French
Learn Italian
Learn Portuguese
Learn Spanish
Learn Catalan
Learn Greek
Learn Danish
Learn Dutch
Learn Swedish
Learn Norwegian
Learn Finnish
Learn Breton

Eastern Europe

Learn Russian
Learn Hungarian
Learn Estonian
Learn Polish
Learn Croatian
Learn Ukrainian
Learn Lithuanian
Learn Czech
Learn Romanian
Learn Latvian
Learn Bulgarian
Learn Slovak
Learn Serbian
Learn Albanian

Middle-East

Learn Arabic (Morrocan)
Learn Hebrew
Learn Turkish
Learn Persian
Learn Armenian

Asia

Learn Chinese
Learn Thai
Learn Japanese
Learn Korean
Learn Hindi
Learn Vietnamese
Learn Indonesian
Learn Burmese

2 Read aloud
en
Site language
English
Français
Deutsch
Español
Português
Italiano
Čeština
Dansk
Ελληνικά
Eesti keel
Hrvatski
Bahasa Indonesia
Latviešu valoda
Lietuvių
Magyar
Nederlands
Norsk
Polski
Русский
Română
Srpski
Suomen kieli
Svenska
Türkçe
汉语
日本語
한국어
हिंदी
עברית
العربية
ภาษาไทย
1
Hello

Good evening

Goodbye

See you later

Yes

No

Excuse me!

Thanks

Thanks a lot

Thank you for your help

Don't mention it

Ok

How much is it?

Sorry!

I don't understand

I get it

I don't know

Forbidden

Excuse me, where are the toilets?

Happy New Year!

Happy birthday!

Happy holiday!

Congratulations!
Validate
Replay this quiz
Start a new quiz
Replay this quiz
Start a new quiz
Excuse me, where are the toilets?
| | Essentials | Essentials | | #1 | #2 |
| --- | --- | --- | --- | --- | --- |
| 1 | Hello | Hello | | | |
| 2 | Good evening | Good evening | | | |
| 3 | Goodbye | Goodbye | | | |
| 4 | See you later | See you later | | | |
| 5 | Yes | Yes | | | |
| 6 | No | No | | | |
| 7 | Thanks | Thanks | | | |
| 8 | Thanks a lot | Thanks a lot | | | |
| 9 | Thank you for your help | Thank you for your help | | | |
| 10 | Don't mention it | Don't mention it | | | |
| 11 | Ok | Ok | | | |
| 12 | How much is it? | How much is it? | | | |
| 13 | Sorry! | Sorry! | | | |
| 14 | I don't understand | I don't understand | | | |
| 15 | I get it | I get it | | | |
| 16 | I don't know | I don't know | | | |
| 17 | Forbidden | Forbidden | | | |
| 18 | Excuse me, where are the toilets? | Excuse me, where are the toilets? | | | |
| 19 | Happy New Year! | Happy New Year! | | | |
| 20 | Happy birthday! | Happy birthday! | | | |
| 21 | Congratulations! | Congratulations! | | | |
Printable version – English (Vocabulary) ↗

17 themes
Essentials
Conversation
Learning
Colours
Numbers
Time tracking
Taxi
Feelings
Family
Bar
Restaurant
Parting
Transportation
Looking for someone
Hotel
Beach
In case of trouble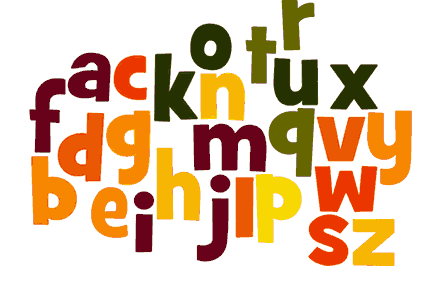 Alphabet > English
Videos: English Pronunciation
+ 17 videos
How to learn English by yourself? Start with an easy and free online course!
We have adopted an objective and efficient approach to learn how to speak a language easily and quickly: we suggest you to start by memorizing words, phrases and practical expressions that you can use in everyday life and that will be useful when traveling.
Getting used to pronounce words out loud, numbers for exemple, is an easy exercise that you can practice often and at anytime throughout the day.
It will help you to get used to the sounds of your chosen language and thus make it more familiar.
And once your vacation begins, in the United Kingdom, the United States, Canada, Australia, New Zealand or in one of the 48 other countries in which English is the official language, you will be surprised how familiar and easy to understand it will seem.
Furthermore, using a pocket dictionary is always useful, particularly during a trip. It enables you to find the translation of new words and enrich your vocabulary.
Why speak English while traveling?
To exchange with the whole world
Speaking even only a few words and expressions in English will ensure that you will be able to communicate with most inhabitants of the world during your holidays abroad. Indeed, it has become the first language of international communication. It is also the most used on the Internet. Unless you are completely cut off from the rest of the world, you know at least these five very simple words:"yes", "no", "thank you", "hello", "goodbye" and this is already enough to establish a first relationship!
A social and professional marker
One may not ignore that it is a rich and subtle language in which each rule is accompanied by multiple exceptions, what makes it much more difficult to master than it seems. You can limit yourself to the "Globish" (term created by the association of "Global" + "English") – a sort of functional Esperanto formed from a simplified language that does not care too much about the grammar rules – or go further and discover its infinite subtleties. Furthermore, it is important to know that not speaking a minimal amount of this language is likely to exclude you from many circles.
Make a success of your stay in an English-speaking country
Whether you are going to spend a few days with friends for a leisure trip or if you are on a business trip, nothing will be more useful to you than to be able to slip a few words in the language of your interlocutors, who will appreciate your effort and will be certainly more willing to help.
How to succeed in having good pronunciation within a week to a month?
Many rules … And even more exceptions: you will have to make an effort
English pronunciation is quite puzzling, not only because many sounds are specific to it, but also because it is often necessary to learn a lot of exceptions once a rule is learned. For example, "h" is always "aspirated" at the beginning of the word, except for "Heir", "Hour", "Honor". A Dutch poet, Gerald Nolst Trenite, has put this question in a well-known poem, The Chaos by Gerald Nolst Trenite . Moreover, the pronunciation of sentences must respect a certain melody and each syllable within a word is subject to a particular intonation – which is called the tonic accent. And to complete this picture, a rule valid in England will not necessarily be followed in the United States or in Australia.
However, don't let it discourage you: even if it takes several years with intensive practice to get a perfect accent, you can quickly make yourself understood in a fairly simple context, because your interlocutor will undoubtedly try to recognize your intentions. For example, if in a bar you order "a Bear" instead of "a Beer", there is little chance that you will be brought a bear to drink! We have put together a series of videos to help you understand all these rules and to acquire very good pronunciation: improve your English pronunciation .
The alphabet
The alphabet is composed of 26 letters from the Latin alphabet.
We invite you to listen to the pronunciation of the letters by clicking on the following link: English alphabet with audio .
What are the best websites to progress quickly?
100% Autonomous Learning – Online Resources
→ BBC Learning English
Level: for people with first notions. It requires knowing how to get the right information by yourself.
Services: numerous multimedia resources, games and tests.
Our opinion: our favorite site, but it requires you to spend some time in it. This is a very good complement to our service: once you are familiar with this language pronunciation and main expressions, you will make rapid progress on the BBC website.
→ British Council – Learn English Central
Level: requires already a good level.
Services: numerous resources entrenched in the news and classified by theme.
Our opinion: our second favorite site, which also requires a real desire to use it. Once this is done, you will not be able to do without it thanks to its countless and high quality resources.
Study abroad
Studying abroad is the best way to progress quickly and to consolidate your knowledge. How to find your school and organize your stay? We suggest you an organization that takes care of everything for you. It is not just anyone since it is the world leader in this field.
Who made the translations and sound recordings of this site?
The translations were made by our company. The sound recordings were made by Antony Hickling for the man's voice, and by Bibi Jacob for the woman's voice.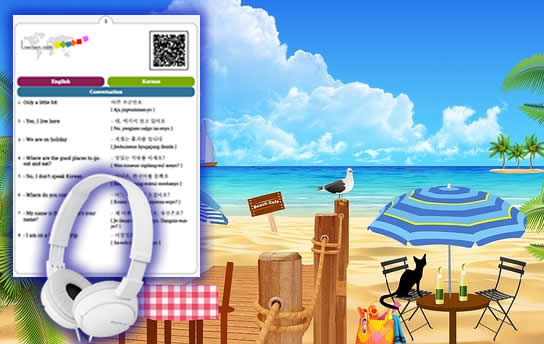 MP3 + PDF
Download all idioms and phrases
Free Demo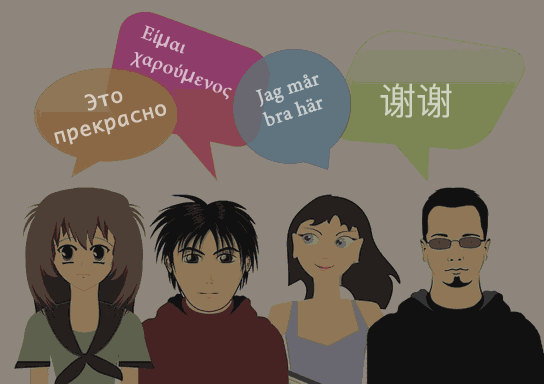 Read aloud
Use your content



9.7

/

10

(

618

votes)
–

1

reviews

Your comments are welcome!
Show comments
Skip main navigation
British Council
The British Council creates international opportunities for the people of the UK and other countries and builds trust worldwide.
The British Council is on the ground in six continents and over 100 countries bringing international opportunity to life, every day. Each year their teams work with millions of people, connecting them with the United Kingdom, sharing cultures and the UK's most attractive assets: the English language, the Arts, Education and its ways of living and organising society. The British Council has over 75 years' experience of doing this.
In line with its Royal Charter, the British Council aims to bring high-quality English courses and materials to every learner or teacher who wants them around the world. It works with governments to transform whole education systems to increase opportunity and employability through English language resources and courses. It also delivers English teaching and trains teachers by radio, web and broadcast in developing and post conflict countries.
In the Arts the British Council works with the best of British and international artistic and creative talent to develop events and collaborations which link thousands of artists, organisations and audiences worldwide. In addition to staging shows and exhibitions, it partners with others on joint Arts projects and helps develop creative leadership, professional networks and cultural educational programmes worldwide.
All over the world, people want greater educational opportunities to enhance their lives and employment prospects. The British Council's focus in education is on bringing an international dimension to education in schools, technical colleges and universities, on raising educational standards by sharing the UK's expertise, and on encouraging the best international students to study in the UK.
The British Council's high profile work in English, the Arts and Education & Society helps hundreds of millions of people worldwide to learn about and experience creativity and excellence from the UK. Millions of talented people of all ages – but particularly younger people – engage face-to-face and online with English language resources, developing new skills, experiencing life and study in the UK and earning UK qualifications.
Finally, thousands of policymakers, academics, researchers, artists, sportspeople, scientists, curators, creative entrepreneurs, head- and classroom teachers work through the British Council with their counterparts in the UK to develop policy, professional standards and participation in English, the Arts, Education and civil society. In the process, they create new opportunities and possibilities for the UK and their own countries.
By teaching English skills such as writing, reading and grammar, changing the way we see each other through the Arts, offering international education opportunities and sharing the UK's ways of living and organising our society, the British Council creates opportunity, trust, prosperity and security for the people of the UK and the many other countries it works in around the world.
British Council Courses
Becoming a Better Teacher: Exploring Professional Development
Grow your skills as a teacher and learn more about professional development for teachers with this online course.
Find out more
Exploring English: Language and Culture
This course for learners of English looks at British culture and examines English in use to help you improve your language skills.
Find out more
Exploring English: Shakespeare
Improve your English language skills by looking at the life and works of William Shakespeare and his enduring popularity.
Find out more
How to Succeed in the Global Workplace
Get off to a great start in your new job by learning the essential skills to succeed in a global workplace.
Find out more
Language Assessment in the Classroom
Assessment is becoming increasingly important in language education. Understand it better with this course for language teachers.
Find out more
Study UK: Prepare to Study and Live in the UK
Be prepared for university study in the UK by familiarising yourself with UK culture and higher education.
Find out more
Study UK: a Guide for Education Agents and Counsellors
Develop your knowledge of UK education, the UK as a study destination and the benefits of Study UK.
Find out more
Teaching for Success: Learning and Learners
Understand learners, policy and practice with this continuing professional development course for English language teachers.
Find out more
Teaching for Success: Lessons and Teaching
Look at lessons, courses and resources with this continuing professional development course for English language teachers.
Find out more
Teaching for Success: the Classroom and the World
Explore 21st-century skills, ICT and multilingual approaches with this English language teaching professional development course.
Find out more
Writing Better Emails
Do you write and reply to emails? Want to do it more effectively and efficiently? This course is for you!
Find out more
English in Early Childhood: Language Learning and Development
Discover how very young children learn English as an additional language and how you can help them progress.
Understanding IELTS: Techniques for English Language Tests
Improve your English and prepare for tests, such as IELTS reading, writing, speaking and listening, with this free online course.
University of Southampton
Understanding Language: Learning and Teaching
An introduction to some key concepts in the effective teaching and learning of languages.
Migrants and Refugees in Education: A toolkit for teachers
Learn how to teach and support young people across the globe affected by violence, conflict or displacement.
English for the Workplace
This course for learners of English helps you with the language you need to find a job and successfully function in the workplace.
Website

http://www.britishcouncil.org/
Contact FutureLearn for Support