
Javascript is disabled
Please enable javascript and refresh the page
How to Write a Hook: 11 Most Interesting Ways to Start an Essay

"As a teen, Bill Gates used to go dumpster diving at his workplace, seeking information. That is how he got his hands on some impressive source codes."
Do you know how to start A+ essay? You can make the readers laugh or even cry from the very beginning. The right words for an essay are easy to be found once you discover the introductory statement which triggers the entire process. Essays are extremely challenging assignments for college students and professional writers . When you write essays, you commit your thoughts and make readers believe you through explaining your viewpoint. Your mission is to get your readers excited from the first sentence, and to a good hook is exactly what you need. Great hooks must be catchy, interesting, and attention grabbing. All you need to understand is how to write a good hook based on the type, purpose, and target audience of your project.
GET QUICK HELP WITH ESSAY
What Is a Hook Sentence?

It is important to define what a great introduction is before learning how to write a good hook. The hook is one or several sentences of essays or research papers that serve as an introduction. It is meant to attract the reader and create a specific writing tone. As you see, it is crucial to begin academic papers with powerful opening paragraphs which contain hooking words and phrases. Although finding perfect persuasive strategies might seem difficult, there are several types of hook sentences which you may use as excellent, engaging starters.
Check out why hook sentences play an important role in the essay's introduction/conclusion.
Working on Introduction and Conclusion

You may include good hooks for essays twice in your article. The first time you do it in the introduction; then, you do it in the final part of your project which is a conclusion. It is a good method to remind the readers of what your initial purpose was. Read other writing tips to make your academic paper excellent.
To understand what would be the most suitable hook to keep your audience interested all the time, it is important to know the structure and purposes of essay introduction/conclusion.
There are six approaches to writing introduction/conclusion parts. Try to follow all of them.
| Introduction Hints | Conclusion Hints |
| --- | --- |
| Base on a true story. | Think about what will happen if proposed solution is implemented (the audience accepts your argument). |
| The scenario is when the writer makes up a story to explain the problem. | Revise the scenario by pointing to the outcomes in case target audience adopts your suggestions. |
| Opening quote, joke, fact, or statistic serve as good hooks. You may even quote a poem. | Use a real-life example of how your idea functions. |
| Describe the problem. | Share what your readers are expected to think, do, feel or believe. |
| Interpret issue vividly. | Appeal to emotions, personality, or reason. |
| Frame story/flashback. | Finish the frame story. |
You have already noticed four types of essay hook sentences. This article covers much more different types of grabbing sentences you may use to attract a greater audience.
View a detailed guideline on how to write an essay from A to Z.
Follow These Tips to Pick Good Hooks for Essays

Your opening sentence must complement the entire text instead of living its own life.
To make your essay both interesting and informative, keep in mind several general tips concerning the hook sentences.
There are times when students are free to choose a topic. The best idea is to check recently published articles to pick a good subject. Television and social networks are two other treasuries of ideas. High school students may find this information on selecting research paper topics helpful.
Pick good hooks that best reflect your topic. A joke/anecdote won't work if you write a paper on some serious healthcare issues (disability or cancer). However, this type of hook is a good start for the essay on modern TV shows.
Pose a question to make your reader want to learn the answer. It is one of the most effective methods used to grab attention: the audience becomes curious. Curiosity is what makes people read the information from cover to cover, but it is important to answer the main question at the end. Never leave any questions without answers unless they are rhetorical.
Apply transition words/phrases such as "moreover," "on the contrary," "at the same time," "in contrast," and others to connect ideas and entire sentences. Transitions will help to build a bridge between the hook sentences and the rest of your text.
Your paper should be written in formal language, so no slang/jargon is ever allowed in professional academic writing. There are times when writers can use slang or jargon if they add several good hooks. Don't change your hook's original text even if it uses the informal English language.
Another good idea is to have a look at the example of essay with a great hook. Some professional academic websites offer free examples of papers that may help to decide on a hook sentence. Such papers usually have the best hooks. Study them to understand the aspects of formatting plus obtain great ideas for your hook.
Now that you know the principles of using hooks in academic writing, please take some time to learn the process of writing a strong capturing sentence.
How to Write a Hook Step-by-Step

It is necessary to understand that the ways of getting readers hooked are different and don't work with every kind of essay. Should your text be creative or formal? Is it an argumentative, definition, narrative, or analytical essay? The clever idea is to take the following steps before you begin writing an introductory paragraph.
Decide on the type of paper you are working on.It is crucial that a writer sees what he or she is writing about and what the purpose of this paper is.
Choose the writing style and stick to it.Any fluctuations will make an author look unprofessional as professionalism is associated with stability in human mind.
Think about your target audience.If you read several literary works about the same topic written for doctors and engineers, you will notice how the language of these books changes. Define your audience carefully.
Create an outline of the essayThis way you will structure your writing and see which parts need to be emphasized. Keep in mind that you can find a professional writer online to complete the entire paper or just part of it.
With all these in mind, decide on a nice, strong introduction. It must be appropriate for your writing style and effective enough to make your audience interested. Below we listed amazing examples of the hooks one can incorporate.
GET CHEAP ACADEMIC ASSISTANCE
Tell a Good Story

People love stories since childhood. Today they are looking for opportunities to hear more and more amazing stories to brighten up their lives. Storytelling has become a major technique in creative writing and advertising/marketing. Nobody wants boring discussions anymore: we want to meet real characters with awesome stories which will convince us to pay for a product or service.
EXAMPLE:
"The two boys – Eric and Curt – grew up together, dreamers on a dead-end street. Overweight and unathletic, they shied away from rough sports and played with GJ. Joes in their back yards, preferring to conduct their wars in miniature." (Tom Junod, Surviving High School).
Use Jokes as Interesting Openings

Humor is the best technique to make people get relaxed and feel they want to keep reading. If your paper's theme and the style allow you to start with a joke, take advantage of this opportunity. Good jokes or anecdotes from personal life are almighty if appropriate. Unusual, ironic comments work perfectly if you want to make your readers smile and love your piece of art.
EXAMPLE:
"Scientists say that the brain chemistry of infatuation is akin to mental illness – which gives new meaning to "madly in love." (Lauren Slater, Love)
Give a Quote from Famous People at the Beginning

Wise men say wise things. Why not use one of these wise statements to introduce your work to the readers? This hook is the best way to demonstrate your belonging to the greatest people who ever lived. Show the bond between your and their ideas. The tricky part is that you must build this connection between the used quote and your essay to justify your choice and make it look a natural part of your work.
EXAMPLE:
"Noam Chomsky once said, "The internet could be a very positive step towards education, organization and participation in a meaningful society."
Ask a Question

This hook always works impeccably. It is in humans' nature to look for answers to various questions and posing a question as a starter motivates readers to finish the reading to get the answer. Don't neglect this hook – your paper will become more appealing and interesting with it.
EXAMPLE:
"Is there a formula – some mix of love, work, and psychological adaptation – for a good life?" (Joshua Wolf Shenk, What Makes Us Happy?)
What about Contradictions?

Contradictions are not always good, but they make the readers want to continue the discussion. Add a few concepts that don't fit together to confuse your audience so that it will motivate the readers to make it to the end.
EXAMPLE:
"It was the best time in my life yet I felt really bad."
The Power of Statistics

Don't be lazy to do research and explore the world of scientific literature in search of unique facts and statistics. People love numbers because they make the news less abstract and more comprehensible. If you manage to discover these shocking numbers, make sure you include them into your piece of writing. This hook is helpful and powerful.
EXAMPLE:
"Averting planetary disaster will mean forcing fossil fuel companies to give up at least $10 trillion in wealth." (Christopher Hayes, The New Abolitionism)
Make Definition Your Introduction

If you deal with an essay which has an interesting central term, it would be a good idea to start with its definition. Pick one from the official glossary. You may use the definition of the term offered by famous people like scientists or artists. Don't simply quote the dictionary – you must avoid plagiarism! Choose a concept/term/phrase carefully: your essay may have just one hook sentence in the introductory paragraph.
EXAMPLE:
Theology refers to the field of study that treats of God and God's features and relations to the world of humans; the science which explores divine things or religious dogmas; divinity itself.
Share Useful Advice

People tend to have a lot of questions. Many of them keep looking for a consultation on the disturbing problem. As an essay usually aims to provide effective solutions to some problems, the good idea is to start with advice. You may find interesting recommendations from the primary sources like journal articles or secondary sources (e.g. expert interviews). Words of advice have a great impact on readers.
EXAMPLE:
"One should be able to put the needs of others before his personal to have meaningful relationships like love or friendship."
Use Example of Simile or Metaphor

Both these terms mean a comparison of two things that are unrelated to each other.
EXAMPLE:
"My granny's cuisine was like a holy place: no one could wear the shoes. All family members and guests had to sit there at a certain time, and occasionally they'd pray."
Find a Cool Bold Statement

A bold statement is the one which induces an opinion or reaction from your audience.
EXAMPLE:
"They say soon people will be able to create clones to send them to work."
Begin with an Interesting Fact

Just like people love quotes from famous people, they love learning new facts from famous people's lives. If you need to write a persuasive essay, this method is the card up your sleeve.
EXAMPLE:
In the winter of 1769, the British explorer Captain James Cook… received from a Polynesian priest named Tupaia an astonishing gift – a map…" (David Dobbs, Restless Genes) Certainly, this list is not excessive. You may find another way of grabbing readers' attention. The more you write, the better your skills get.
Writing effective hooks is a big deal many students and young writers face. Our best offer is a professional academic writing/editing service full of paper samples, talented writers, and discounts for loyal customers. Order one of the cheapest academic services online! We guarantee no risk to your grades and educational image.
WE CAN WRITE FOR YOU ANY ACADEMIC TASK!
---
How to Start a Narrative Essay: 16 Awesome Hooks
September 7, 2015
My eyes were red and burning as blood slowly ran down my forehead. My cramped and trembling fingers hovered over the keyboard like it was a Ouija board. I closed my eyes and, when I opened them again, the blog post was finished. It was like nothing I had written before.
Okay, so, that didn't happen. But, with any luck, that beginning has motivated you to read the rest of this blog post. And, therein lies the magic of a hook.
It can be difficult to keep your audience reading–because, let's face it, most of us have short attention spans. However, a good hook can do just that. It's the difference between pulling your reader into your writing and losing them to other distractions.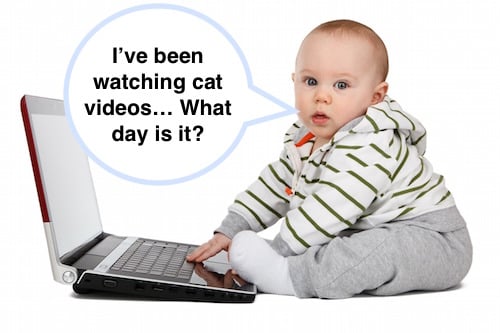 Without an interesting hook, you can lose your reader before the second paragraph.
Without an interesting hook, you can lose your reader before the second paragraph.
Click To Tweet
A good hook is key to nearly every essay you write, but maybe none more so than in the narrative essay. So, let's take a look at how to start a narrative essay.
What Is a Narrative Essay?
Before you can fully engage in what makes the perfect hook for your narrative essay, let's make sure you know what a narrative essay is exactly .
A narrative, quite simply, is a story. Unlike other essays in which you may need to argue or prove something, a narrative essay is about telling a story.
Quite often, of course, this will be a story from your life. We all have stories. We tell them often. However, not all of those stories in your brain will make for a good narrative essay.
For example, you may have a really funny story about the time you ate grass as a kid and threw up at school. But, what will the reader take away from the story? Don't eat grass? Well, we already know that.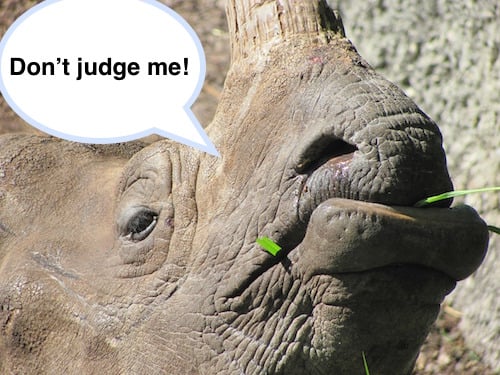 Perhaps you also have a story about the first time you cut the lawn. You remember it being fun, exciting. However, the moment your father offered to pay you to do it, it suddenly felt unappealing, like work. Now, this story has potential, featuring a character transformation and a lesson to be learned.
A good narrative essay will be fun to write, interesting to read, and meaningful in some way, among other things.
And, it should all start with an awesome hook.
Why Is It Important to Know How to Start a Narrative Essay off on an Interesting Foot?
Well, let's keep this simple, shall we? When we write something, we want people to read what we have written. That goes double for something that is personal, like a narrative essay.
However, if the reader isn't engaged in your writing, they aren't going to finish it. Why would they when they could be learning about the Arab Spring through Jurassic Park Gifs ?! (Cough DieBuzzfeed Cough).
This makes it utterly important that you grab their attention early. Whereas they have the opportunity to learn something incredibly useful from your stellar narrative, the vortex of technological distractions can blend their brains into a fine purée.
So, please, start your essay off on an interesting foot. Please. Think of the children.
A good hook sentence grabs your audience and refuses to let go . It sets the tone for the rest of your story. It gets under your reader's skin right from the beginning and starts to stir those feelings that your narrative essay intends to address.
16 Awesome Hooks to Start a Narrative Essay
There are myriad ways in which you can formulate your hook sentence. This is not meant to be an exhaustive list, because, well, writing doesn't always fit into a mold. It involves being bold and striking out on your own and trusting your gut, even if your writing doesn't fit neatly into a category.
Trust your gut, even if your writing doesn't fit neatly into a category.
Click To Tweet
However, having said that, there are some tried-and-true methods for hooking a reader. Here are few of the most common types of hooks, along with some awesome examples:
Quotes

Quote from Literature
Is there a piece of literature that influenced you or relates directly to your story? Use a quote from it to eloquently connect your reader to your narrative.
I had felt so alone for so long, wondering why I was different, why I couldn't be normal, when I read Kurt Vonnegut's Player Piano for the first time: "I want to stay as close to the edge as I can without going over. Out on the edge you see all kinds of things you can't see from the center." That was it.
I was alone in my room reading On the Road in which Jack Kerouac wrote, "A pain stabbed my heart, as it did every time I saw a girl I loved who was going the opposite direction in this too-big world." I was immediately transported back to that heavy summer day at Penn Station, July 23, 2010.
Quote from a Famous Person
Has a famous person inspired you in some way? The good news is that your reader probably knows the person too, you know, because of the whole famous thing. Tap into that connection.
Christopher McCandless once said, "The joy of life comes from our encounters with new experiences and hence there is no greater joy than to have an endlessly changing horizon, for each day to have a new and different sun." It was in this spirit that I packed a small bag and left home at the age of 18.
As Socrates waited for his execution, he practiced a tune on his flute. When asked what was the use, he replied, "To know this tune before dying." I can't explain my own motivations any better. I just need to know.
Anecdote
No matter whether it's funny or moving, starting your essay, right off the bat, with an intriguing anecdote from your story can be a great way to raise questions in your reader that keep them reading until the end. Authors do this all of the time.
One day, when I was ten years old, my father woke me for school. We had cereal together in the kitchen. He asked if I'd brushed my teeth. He walked me to the bus stop and told me to have a good day. It was a completely normal morning, which is what really gets me, because it was the last time I ever saw him.
The children talked about me, as they tended to do, not knowing that I could understand what they were saying. "Look at his eyes and his nose. So weird." The life of an American in China is somewhat akin to an animal in a zoo, I suppose.
Question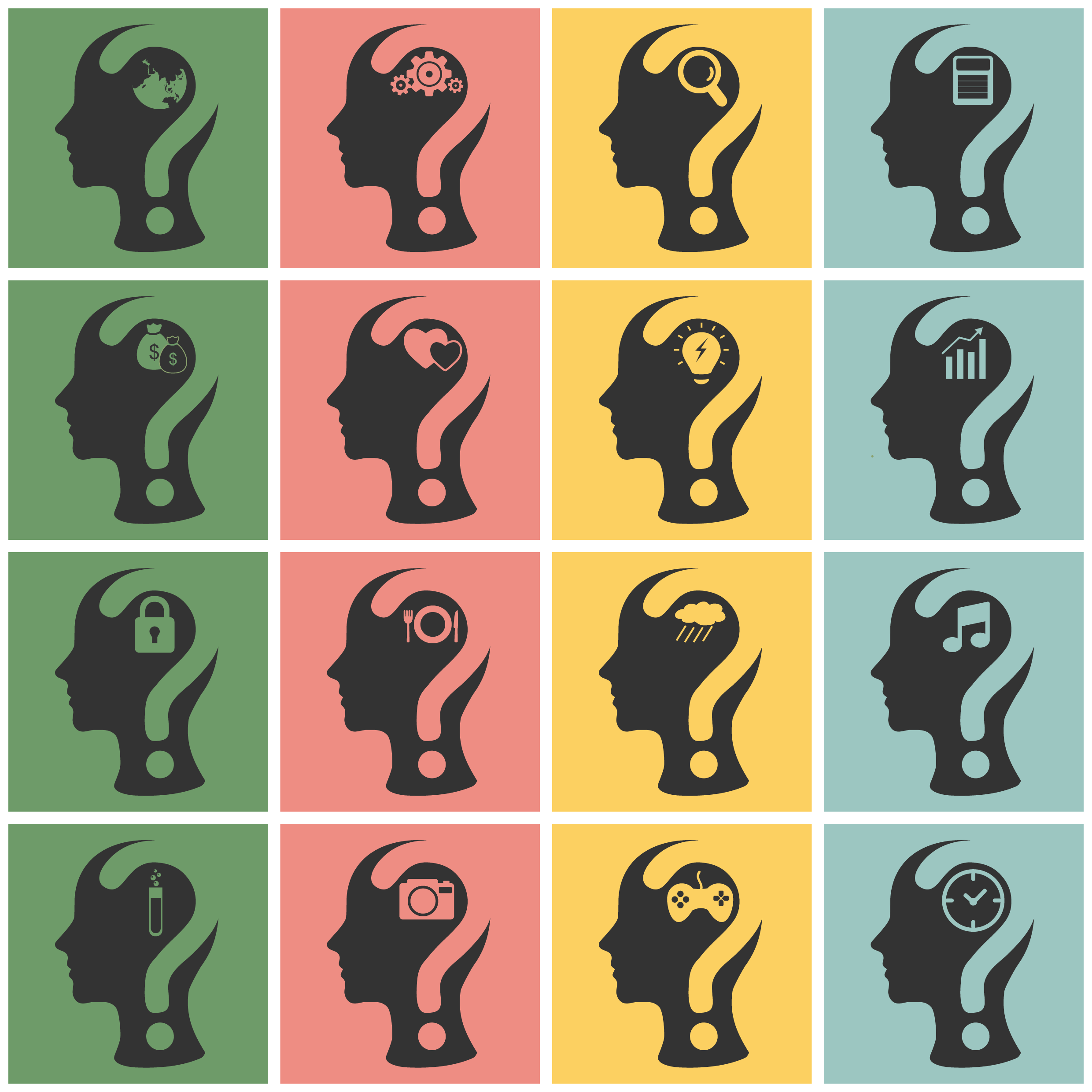 If you have more of a direct style, instead of writing an anecdote meant to stir up questions in your reader, you may choose to just present them with a question. Again, the search for the answer can keep the pages turning.
They assured me that my choice would change nothing. But, how could it not? Could you sit down at sixteen years old and choose between your father and your mother, knowing the other will be devastated?
You just won the lottery. We've all imagined this scenario from time to time. What would you buy? Where would you go? What would change? Well, what if I told you that you didn't need to win the lottery at all? Would you believe me?
Shocking Statement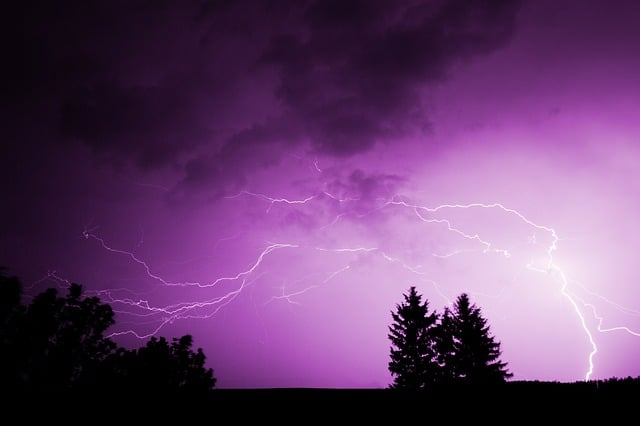 If you want to be even more direct, try bypassing the questions and simply hitting your reader with the answer. Now, obviously, no one likes to be told what to think, so the idea is to feed the reader a bit of a shocking statement that motivates them to find out how you arrived at it.
Nothing you learn in the first seventeen years of your life means a thing. This was crystal clear the day I turned eighteen.
There is no such thing as free will. If it existed, I would have had a say in when, where, and to whom I was born.
Interesting Fact
The idea here is to present your reader with a fact that they are unaware of. Obviously, since we are talking about narrative essays, this will somehow have to relate to you personally. If executed correctly, it will add another layer to your story, putting it into perspective for the reader.
Every cell in the human body is replaced over the course of about seven years. That means, not one part of me from that April day ten years ago is still with me today.
Write now, as you read this, you are flying through space at a speed of 67,000 mph. There have been times in my life when I swear I could feel it.
Setting
A narrative essay is not only about getting your message across. You must pull your reader into the story. You can do this by clearly describing your setting so your reader can envision it; once in, it will be difficult for them to get out.
As he pounded on the door, the room shook. I knew it would open eventually, and nothing would be the same, but I wasn't watching the door. I couldn't take my eyes off the Little League trophy that was slowly moving closer and closer to the edge of my shelf.
There was an old water tower in my hometown that I'd climb from time to time. I'd sit dangling my feet off the edge, picking at the flaking turquoise paint, and watching the cars carry those lucky people down that road, towards the setting sun, far away from me.
Statistics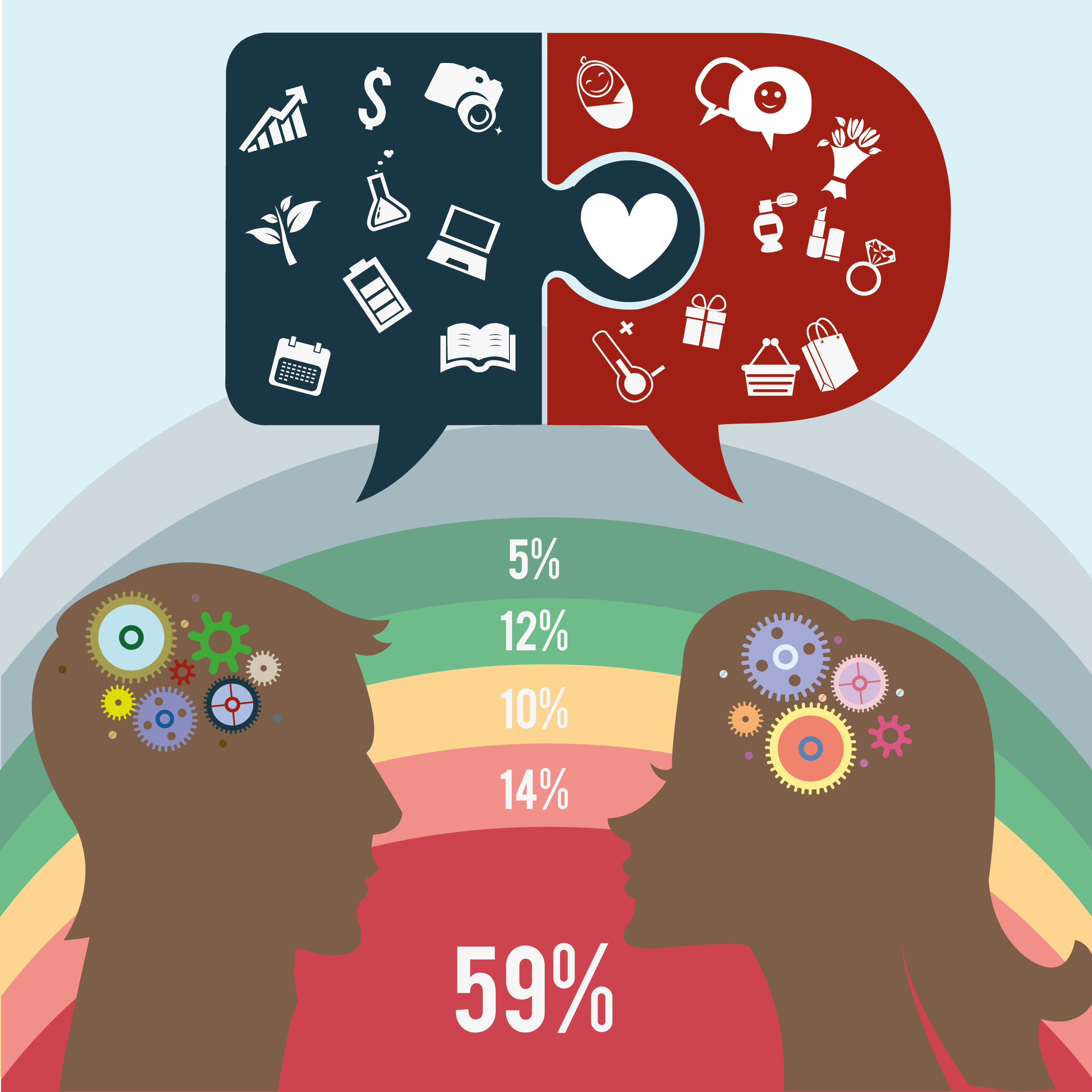 How can statistics relate to a narrative essay? Well, that depends on your story, but they can help the reader understand where you've been or where you're going.
25% of anorexia and bulimia sufferers are men, so why did I feel so alone?
The average American consumes 77.1 liters of beer per year in the United States. Then again, my father wasn't average.
As alluded to before, this isn't a complete list. However, with any luck, these examples have helped inspire you to understand how to start a narrative essay with a great hook.
If you still feel unsure about your hook, or your narrative essay in general, send it over to the dedicated editors at Kibin . They will give you honest, constructive feedback on how hooked they felt after reading your introduction.
Until then, explore the rest of the Kibin blog for stimulating content that nurtures the mind instead of turning it into mush.
Psst… 98% of Kibin users report better grades! Get inspiration from over 500,000 example essays .

Back to all posts
—
Essay Writing Guides
How to Use Hook Sentences to Write a Good Essay
14 Nov 2017
—
Essay Writing Guides
Creating texts is a complicated task for any person, but it is not really a talent – it is more of skill. If a person who is aware of nothing about writing, practices and reads the helpful articles how to improve their technics, writes a bit each day and carefully proofreads their text, they will 100% become a good writer soon. However, this skill requires a lot of work, patience, and sometimes the need to use the help of online essay editor as many times as needed. Do you want to become a qualified essay writer? Then be ready to step on one of the most complicated paths.
We have prepared an article for the writers who already have some skills, but need to learn how not only to make texts that are readable but that also truly attract the readers' attention. This article is going to introduce you to the so-called "essay hooks" that will make your essay more intriguing and piquant. You might have never heard of this term that is why we are going to explain to you how your essay hook has to look like and what it is.
Read also: Do you have someone to write my paper for me ?
What is an Essay Hook?
Just like in boxing, the hook is a punch that knocks down the opponent, in writing, it is the sentence whose effect is so fast that the reader is so captured, they find themselves lost in the world of words and phrases. The hook sentences are the ones that attract your attention by offering some clinging information that intrigues you and you wish to read a bit more to find out what that sentence was supposed to mean. In the result, you end up reading the whole article, and the aim of a writer is achieved. You might wish to be aware of how to write a hook – there are several rules that will help you in mastering this skill. Do you wish to find out more? Then keep on reading!
Can't think of a good essay hook?
We are ready to write it for you!
By clicking "Order now", you agree to our terms of service and privacy policy . We'll occasionally send you promo and account related emails.
Identify Your Audience
It does not matter for which resource you are creating an article it always has an audience. Whether it is for the school, your own blog, or the random website, there have to be particular features that unite the people who are going to examine your essay. Knowing well your readers will aid you to invent how to attract their attention and surprise them. If your audience is an intelligent type, you might wish to use the literary quote as the hook sentence. If your readers are mostly kids and young people, the simple anecdote will be a perfect match. Just imagine your readers in your mind and start writing for them – the creation of the text will be easier because you are aware of whom you are addressing.
Identify a Purpose of Your Writing
You will be aware of how to write a hook for an essay if you fully understand the purpose of your writing. Do you wish to make your reader be afraid? Then the hook sentence has to be some fact that will terrify your audience. Do you want to put your reader in the playful mood? Then provide an anecdote for the hook sentence. You need to realize why you are creating this article and how you wish your narratees to feel about it. You have to be aware of what you wish your readers to take away from your article – cheer up, question the facts, or become frightened. This will help you to formulate the hook sentences much better. When you know the reason why you are creating the essay, your flow of words and sentences will be even. Maybe there are some scientific principles which could make your essay better.
Read also: EduBirdie, correct my essay , please!
Create the Hooks
Here, you are very welcome to turn in your imagination, and having in mind who your audience is and why you are creating your article, you can create the powerful hook sentences. You have to start your essay with the hook sentence already because if the audience reads the first couple of sentences from the article, and they are not attracted, they will not give your text another chance by reading it till the end. They will simply switch to another article. You need to divide your essay into several paragraphs and start each paragraph with the hook sentence. Your reader will thus be motivated to read the text until the end.
Essay Hook Types to Use
Do you understand now what the hook sentences are and how to make them? Very well. The next thing we want to try to explain to you is what types of hooks exist. Of course, it is pretty difficult to define the types because as long as your imagination works, the hooks will keep on appearing making your writing technics better. But let us be honest – the types still exist, and we will show you the most basic ones so that you are aware of what we mean based on the elementary examples. Are you still interested? Then do not close the article and keep on reading!
Literary Quotes
There is something about the literary quotes that makes the audience read it until the end (if it is not five lines, of course). It has a magical effect because as soon as you find that the name of the author is famous, you want to find out what they thought about one thing or another. Writing an essay hook like this is pretty easy – you take the topic, search for the quote that seems attractive to you, and add to your article. The following paragraph needs to explain what the quote says and be a natural continuation of it.
Anecdote
A perfect essay hook for the text aimed to entertain your reader would be a short anecdote. Even if you do not intend your paragraph to be funny, a bit of humor in its beginning will attract the audience's attention. The only thing you have to pay attention to is whether your essay does or does not have to contain the first person narration. The majority of anecdotes are told from the first person – if it is not allowed to use "I," just find an anecdote that is told from the third person.
Question
Here, you have to be careful because the question needs to be truly intriguing. It has to be well-constructed and clear to the reader – you have to make them want to find out the answer to it by reading the following paragraph. It is not easy to write a good hook especially if it is a question. Before inventing the question, check if the answer to it is neither "Yes," nor "No" – the best option here would be to ask the question that offers the choice. In the paragraph, you are not obliged to choose sides and indeed choose something. You only have to mention the pros and cons of both and allow your reader to decide themselves what to choose.
Fact or Definition
There is no better way to grab your reader's attention than to provide some curious fact or the definition of the word they have never heard of. The best essay hook examples here would be: "The US has more people with mental disorders than any other country in the world" or "Kakorrhaphiophobia is a fear of failure." See? You were yourself interested when you read this! Using these technics will guarantee your article would be popular among your audience.
Statistics
Another hit that would make any article attractive to your reader. For some reason, when people see the numbers, they feel the need to read the sentence until the end. If your sentence is short and clear, and it provides interesting and useful statistical data about something, the audience will read it. Do you not believe us? Check yourself: "41% of the children in Africa are engaged in child labor aged between 5 and 14." We bet you not only read the sentence until the end but also took a moment and thought how terrible this is to hear. We bet you would read the following paragraph to find out more about this horrifying statistics.
What is a hook in an essay? Now you know. Do you understand now what we meant when we said it is a difficult path to choose? Unfortunately, writing readable texts is not enough. You have to keep your audience on their toes. You have to make it want to read the text until the end. You have to make it feel sorry when the article is over. You have to make it want to read more of your articles. And here, the knowledge of how to write the hook sentences will come in handy.
Need Any Help?
If you do not feel the power even to try to write an excellent essay because you are too tired and overloaded with other tasks, our essay helpers are ready to assist you. Our writing essay company has a huge number of the qualified native English speakers who will be more than happy to write you a qualitative essay full of hook sentences. Your essay will keep your readers on the edge of their seats until the end of the text. Believe us, we have a huge experience in the field.
What we offer you is to relax and let the professionals do their job as perfectly as you never would. Our writing experts have written hundreds of essays with the correctly inserted hook sentences that have impressed dozens of professors. Occupy yourself with the much more important thing and allow us to help you. We will provide an excellent essay, speech writing help or research in the short time.
Do not hesitate and order now – you will be pleasantly surprised to see how fast we write essays of any difficulty and how fabulous they are! Just go to our website, upload the essay details, and wait until the ready essay comes to your mail. How easy is that? The market is full of companies providing writing services , however, only Edubirdie.com offers the amazing combination of pros that will charm you.
Order your paper now!

By clicking "Send", you agree to our terms of service and privacy policy . We'll occasionally send you promo and account related emails.
Related Posts
Science Fair Project Ideas
How to Write an Argumentative Essay and Impress Your Professors
100 Outstanding Argumentative Essay Topics
How to Write a Rhetorical Analysis Essay: Helpful Tips
9 Types of Essays: Writers' Guide