close
15%OFF
your 1st custom essay order
15discount
is your discount code
Order now
Live chat
+1 877 894 0928
The Importance of Sustainable Development (Environment Essay Sample)
/ Samples / Environment / The Importance Of Sustainable Development
| | |
| --- | --- |
| ← Organisms in Your Biome | Environmental Politics and Policy → |
Check Out Our The Importance of Sustainable Development Essay
Introduction
Anthropology has practically answered the basic questions about human existence: that of our basic nature and origins. Humans have evolved with an advanced mental and cultural specialization, ensuring the continuity of the species as opposed to those who rely on, for example, a specific type of food source (Report of the World Commission on Environment and Development [WCED], 1987, p.29). This has led to the invention of technology that has made human life easier, but also more complex at the same time. The Brundtland Report defines sustainable development as 'development that meets the needs of the present without compromising the ability of future generations to meet their own needs' (Report of the WCED, 1987).
Consumption of Natural Resources
The author suggests that as human beings evolved, there began a marked disconnection between nature and culture. As such, he says that 'we have become experimental creatures of our own making' (Report of the WCED, 1987, p.30). Culture is defined as 'the whole of society's knowledge, beliefs and practices' (Report of the WCED, 1987, p.32). This overreliance on cultural systems and not nature has led to the degradation of the biosphere and the extinction of numerous species. Man's path to civilization is marked by his successive reliance on hunting, with his sharpened wood and rock weapons, later followed by agricultural practices during the New Stone Age period, marking the beginning of civilization. The Easter Islanders are a fine case for this argument. Studies show that the island was once a well-watered, green paradise with volcanic soils able to support widespread agriculture (Report of the WCED, 1987, p. 58-59). However, early explorers found it a treeless, eroded, barren land (Report of the WCED, 1987, p.57). This problem was basically caused by rapid population increase, as well as rampant deforestation for the cultural practices of statue building (Report of WCED, 1987, p.59-60).
This is similar to how people use natural resources today; lush green lands are cut down and replaced with concrete jungles. Man uses natural resources at a faster pace than he can, or will, replace them. This is bound to cause a marked change in our biosphere very soon.
The Collapse of Ancient Societies
The video shows the behavioral patterns that led to the collapse of ancient societies..There was the rapid increase in population further aggravated by the fact that this population was concentrated in small pockets of land unable to sustain them. There was also the problem of misuse of natural resources through deforestation, improper farming practices, over-hunting of particular animals and over-mining particular minerals in particular area among others. All this served to make areas barren and uninhabitable, leading to the collapse of economies and, subsequently, societies.
The world today faces the same crisis. The video shows how far-reaching today's energy crisis is. The world's population is increasing exponentially. As a result, there is a marked increase in demand for natural resources, especially fossil fuels. This is also due to our continued increased dependence on automobile with most households owning at least two vehicles. This problem is accelerated by the expanded home to work distance as more people move to the suburbs. Fossil fuel reserves are finite as it takes millions of years for fossils to be converted to oil. With this increased demand, oil companies extract more oil and are constantly in search for more oil fields. This is definitely not sustainable, as oil reserves are bound to run out soon. The question then becomes: how will future generations survive?
Conclusion
Improper development practices are the main reason why ancient societies collapsed. This is because people cannot live and economies cannot flourish where the natural environment has been decimated and rendered uninhabitable. Through examining the effects of unsustainable practices, this paper has shown the importance of sustainable development to present societies.
Need more Environment Essay Examples?
Related essays
Environmental Politics and Policy
The Meat of the Problem
Organisms in Your Biome
Tropical Rainforests
Essays
Dissertation
Research paper
Term paper
Order your 1st order &
Get 15% OFF
Order now
Our advantages
MBA

and

PhD

Writers
Relevant and up-to-date

US

Writers

100%

Quality Guarantee

24/7

Support

24/7

Live Chat
Flexible Discount Program
ANY Difficulty Level!
Paper features
300 Words per page
12 pt Times New Roman
Double-spaced typed page
One-inch margins from all sides
Any referencing style
Any number of sources
Proper citing and referencing
Discounts
5%
OFF

for more than

15 PAGES

10%
OFF

for more than

30 PAGES

15%
OFF

for more than

50 PAGES
We accept

We use cookies to give you the best experience possible. By continuing we'll assume you're on board with our cookie policy
HOME
Free Papers
Essay on Sustainable Development of Environment
Essay on Sustainable Development of Environment Paper
This is just a sample.
To get a unique paper
Hire Writer
Download:
.pdf,
.docx,
.epub,
.txt
Subject:
Global warming , Deforestation
University/College:
University of California
A limited time offer!
Get custom paper sample written according to your requirements
urgent 3h delivery guaranteed
Order now
According to WEEK sustainable development means a process of hang in which the exploitation of resources, the direction of investments, the orientation of technological development and institutional change are all in harmony and enhance both current and future potentiality to meet human needs and aspirations. Sustainable development is a development that meets needs of the present without compromising the ability of future generations to meet their own needs.
For achieving sustainable development what is needed in global movement as well as significantly increased political will and public pressure in order to persuade industry, governments and institutions to take responsibility for their action. It must be borne in mind that development should not endanger the natural system that supports life on earth. With this attitude towards nature technological advances increase our ability to use earth resources and thus increase the damage.
However, the realization is growing fast that we are in a world of limits and ever increasing growth of material consumption can only damage the life giving physical components of the environment. The concept of sustainable development was highly appreciated at the United Nations Conference on Environment and Development (OUNCE) at a ROI De Jeanne in Brazil, commonly known as Earths Summit. Sustainable development also needs understanding the basic needs of deprived people of the world. It is necessary to provide opportunities in order to satisfy their aspirations for a better and secured life.
We will write a custom essay sample on Essay on Sustainable Development of Environment specifically for you
for only $16.38 $13.9/page
Order now
Sustainable development can be successfully achieved by (l) conservation or reduction of excessive resource use (II) recycling and reuse of materials and Ill) more use of renewable resources like solar energy, rather than non renewable resources such as oil and coal. The sustainability of development is initially linked to the dynamics of growth of population. The failure of family planning programmer has been the principal reason for Indian's continuing backwardness. It is thus essentially needed to adopt a rational, welfare oriented human approach to family planning in order to achieve the goals of sustainable development.
In this respect the developed countries have supranational impact on the global environment compared to developing countries. Besides, industry has always been the primary cause of economic development. Needless to mention that without adequate environmental protection development cannot be achieved to the extend which we require. The kinds of industries that grow fast determine the severity of pressure on natural resources and consequent environmental problems. Apart from industries involvement, global warming stands in the way of sustainable development.
The primary cause of global warming is the green house gases. The generation of excessive amount of green house gases by developed countries is a matter of serious concern. The climatic changes induced by green house gases effects agriculture, and other fields including forestry. It must be released that development at the cost of greenery and ecology, cannot be called as sustainable development. Over exploitation of natural resources, deforestation and the extensive use of chemical fertilizers and pesticides in agriculture have resulted many changes in the different components of environment.
In this respect it is always desirable to use environment friendly products on controlling agricultural pollution towards sustainable developments. Pesticides are considered as biological control agents like bacteria, fungi and insects which work for pest control in plants. Industrial revolution has led to the development of cities where population has been increased due to what is known as arbitration. The population grog. VT in the cities has led to acute shortage of clean environment. The arbitration adds to air, water and noise pollution to a greater extent.
We have papers on the following topics that may be of interest to you
Renewable energy (141)
, Energy conservation (112)
send me this sample
Leave your email and we will send you an example after 24 hours 23:59:59
How about make it original?
Let us edit for you at only $13.9/page to make it 100% original
ORDER CREATIVE SAMPLE NOW
Sorry, but copying text is forbidden
on this website.
If you need this or any other sample, we can send it to you via email.
Topic: Essay on Sustainable Development of Environment
By clicking "Send", you agree to our terms of service and privacy policy . We'll occasionally send you account related and promo emails.
Sorry, but downloading
is forbidden on this website
Topic: Essay on Sustainable Development of Environment
How About
Make It Original?
Let us edit for you at only $13.9 to make it 100% original
PROCEED
If you need this or any other sample, we can send it to you via email.
By clicking "SEND", you agree to our terms of service and privacy policy . We'll occasionally send you account related and promo emails.
How about make it original at only $13.9/page?
Let us edit for you at only $13.9 to make it 100% original
Proceed
Our customer support team is available Monday-Friday 9am-5pm EST. If you contact us after hours, we'll get back to you in 24 hours or less.
No results found for ""

Try Our service
CAN'T FIND YOUR TOPIC?
Let us write it for you!
START NOW
24/7 Support
Money Back Guarantee
100% Original
CAN'T FIND YOUR TOPIC?
Let us write it for you!
START NOW
24/7 Support
Money Back Guarantee
100% Original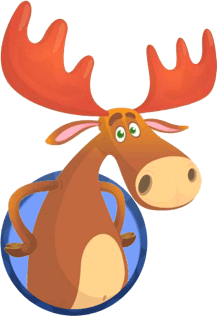 CAN'T FIND YOUR TOPIC?
Let us write it for you!
24/7 Support
Money Back Guarantee
100% Original
<![endif]-->
<![if gt IE 6]>
<![if gt IE 6]><![endif]>
Information Technology and Sustainability und über 4,5 Millionen weitere Bücher verfügbar für Amazon Kindle.
Erfahren Sie mehr
Fremdsprachige Bücher


›


Outdoor, Umwelt & Natur


›


Nachschlagewerke
Teilen
Facebook
Twitter
Pinterest

<Einbetten>

Andere Verkäufer auf Amazon
In den Einkaufswagen

Verkauft von:


Books on Demand GmbH

In den Einkaufswagen

EUR 48,00

+ EUR 19,00 Versandkosten

Verkauft von:


averdo24

Möchten Sie verkaufen?

Bei Amazon verkaufen

Zur Rückseite klappen
Zur Vorderseite klappen
Hörprobe
Wird gespielt…
Angehalten



Sie hören eine Hörprobe des Audible Hörbuch-Downloads.



Mehr erfahren


Alle 2 Bilder anzeigen


Information Technology and Sustainability: Essays on the Relationship between Information Technology and Sustainable Development
(Englisch)
Taschenbuch
– 9. Juni 2008
von
›

Entdecken Sie Lorenz M. Hilty bei Amazon

Finden Sie alle Bücher, Informationen zum Autor
und mehr.

Siehe Suchergebnisse für diesen Autor


Sind Sie ein Autor?
Erfahren Sie mehr über Author Central


Lorenz M. Hilty



(Autor)

5.0 von 5 Sternen
1 Kundenrezension
---
Alle 2 Formate und Ausgaben anzeigen
Andere Formate und Ausgaben ausblenden
| | | | |
| --- | --- | --- | --- |
| | | Neu ab | Gebraucht ab |
| | | | |
| --- | --- | --- | --- |
| Taschenbuch | | EUR 48,00 | EUR 44,38 |
Kindle


EUR 38,99




Lesen Sie mit unserer

kostenfreien App




Taschenbuch


EUR 48,00

Lieferung Freitag, 12. Okt.: Bestellen Sie innerhalb 22 Stunden und 14 Minuten per Express-Zustellung an der Kasse. Siehe Details.
5 neu ab EUR 48,00
2 gebraucht ab EUR 44,38
Information and Communication Technologies (ICTs) are contributing both to environmental problems and to their solution. Will ICT producers, users and recyclers be the major polluters of tomorrow, or will 'Green IT' and a dematerialized information society save the climate? This book provides an in-depth analysis of the relationship between ICT and sustainable development, culminating in 15 recommendations – to producers, users and political decision makers – which show the way to a sustainable information society.
Keywords: Information Technology, Environment, Sustainable Development, Environmental Informatics, Green IT, Green Computing, Data Centers, Energy Efficiency, Resource Productivity, Dematerialization, Life Cycle Assessment (LCA), E-waste, Waste Electrical and Electronic Equipment (WEEE), Recycling, Technological Complexity, Critical Information Infrastructure, Open Standards, Rebound Effect.
Es wird kein Kindle Gerät benötigt. Laden Sie eine der kostenlosen Kindle Apps herunter und beginnen Sie, Kindle-Bücher auf Ihrem Smartphone, Tablet und Computer zu lesen.
Apple


Android


Windows Phone

Geben Sie Ihre Mobiltelefonnummer ein, um die kostenfreie App zu beziehen.
oder



Alle kostenlosen Kindle-Leseanwendungen anzeigen.

Jeder kann Kindle Bücher lesen — selbst ohne ein Kindle-Gerät — mit der KOSTENFREIEN Kindle App für Smartphones, Tablets und Computer.
---
Beginnen Sie mit dem Lesen von Information Technology and Sustainability auf Ihrem Kindle in weniger als einer Minute.
Sie haben keinen Kindle? Hier kaufen oder eine gratis Kindle Lese-App herunterladen.

---
Produktinformation
Taschenbuch: 180 Seiten
Verlag: Books on Demand; Auflage: 1 (9. Juni 2008)
Sprache: Englisch
ISBN-10: 3837019705
ISBN-13: 978-3837019704

Größe und/oder Gewicht:

25,4 x 1 x 17,8 cm
Durchschnittliche Kundenbewertung:




5.0 von 5 Sternen






1 Kundenrezension




Amazon Bestseller-Rang:

Nr. 1.112.987 in Fremdsprachige Bücher ( Siehe Top 100 in Fremdsprachige Bücher )

Nr. 782


in Fremdsprachige Bücher > Outdoor, Umwelt & Natur > Nachschlagewerke

Nr. 100937


in Fremdsprachige Bücher > Wissenschaft

Wenn Sie dieses Produkt verkaufen, möchten Sie über Seller Support Updates vorschlagen ?
Produktbeschreibungen
Über den Autor und weitere Mitwirkende
Lorenz M. Hilty:
Dr. Lorenz M. Hilty, born 1959 in St.Gallen, Switzerland, is Head of the Technology and Society Lab at Empa, the Swiss Federal Laboratories for Materials Testing and Research, and teaches 'Computers and Society' at the University of Zurich. Ecological and social aspects of ICT have been the focus of his research for two decades. He is the author of more than 100 scientific publications publications in the field, see http://www.empa.ch/hilty/.
---
---
Kundenrezensionen
5 Sterne
4 Sterne (0%)
3 Sterne (0%)
2 Sterne (0%)
1 Stern (0%)
Sagen Sie Ihre Meinung zu diesem Artikel
Kundenrezension verfassen
Alle 1 Kundenrezensionen anzeigen
Top-Kundenrezensionen
Derzeit tritt ein Problem beim Filtern der Rezensionen auf. Bitte versuchen Sie es später noch einmal.
5,0 von 5 Sternen
Information Technology and Sustainability
4. August 2008
Um die Gesamteinschätzung vorwegzunehmen: Das Buch ist ein Muss für alle, die an der Gestaltung einer dauerhaft lebenswerten Zukunft interessiert sind. Das betrifft nicht nur IKT-Hersteller, Software-Entwickler und Informatiker, sondern vor allem auch Entscheidungsträger in Politik und Gesellschaft sowie uns alle, die moderne IKT beruflich und privat nutzen.
Informations- und Kommunikationstechnologien (IKT) und Nachhaltigkeit (Sustainabili-ty) haben für viele auf den ersten Blick nicht viel miteinander zu tun: auf der einen Seite die scheinbar sauberen" IKT als Sinnbild für technischen Fortschrift und wirtschaftliches Wachstum, auf der anderen Seite die Leitidee einer lebenswerten Zukunft mit ihren Prüfkriterien, ob unsere Handlungen stets den Einzelmenschen, der Gesellschaft und der Natur dienen und ihnen gut tun. Doch stehen die beiden Welten tatsächlich unverbunden nebeneinander?
Der Autor verdeutlicht die facettenreichen Verbindungen, eingerahmt in eine Systematik, nach der IKT drei Arten von Effekten erzeugen:
* Effekte der IKT-Bereitstellung wie z.B. Energie- und Materialverbrauch durch Pro-duktion, Nutzung und Entsorgung von IKT-Hardware.
* Effekte der IKT-Nutzung wie z.B. Energieverbrauch zum Betrieb.
* Systemische Effekte wie die sog. Rebound-Effekte als Reaktion auf Effizienzsteigerungen.
Dass es bei der Klärung der Verbindungen zwischen IKT und Nachhaltigkeit oftmals keine eindeutigen und einfachen Antworten gibt, das legt der Autor in anschaulicher Weise offen: IKT seien sowohl Problemverstärker (s.o.). Sie böten aber auch vielfach noch ungenutzte Potenziale und vielleicht einzigartige Chancen, zur Problembewältigung beizutragen und einen Kurs in Richtung Nachhaltigkeit zu begünstigen. Die Bei-spiele, die der Autor dazu heranzieht (und für viele Aha-Erlebnisse sorgt), reichen von einer konsequenten Dienstleistungsorientierung und Dematerialisierung über Prozessoptimierungen und Substitutionsstrategien bis hin zu einem tief greifenden Struktur-wandel, der unsere Art des Lebens, Produzierens, Arbeitens und Konsumierens erfasst.
Trotz der Janusköpfigkeit der IKT verharrt der Autor nicht in Weltuntergangsstimmung. Im Gegenteil: er skizziert vielmehr überzeugend die Chancen, die sich durch IKT auf dem Weg in eine nachhaltige Informationsgesellschaft ergeben können: in der Gestaltung der IKT als Technologiefeld selbst, in den verschiedenen IKT-Anwendungsbereichen sowie im mündigen Umgang.
Die Sammlung der Essays ist in sieben Kapiteln gebündelt. Sie behandeln die maßgeblichen Herausforderungen und sind in lockerer, aber aufeinander bezogener Weise verfasst, so dass sie auch einzeln mit Gewinn zu lesen sind. Die Essays spannen einen thematischen Bogen von einer Einführung zur Nachhaltigkeit in der Informations-gesellschaft über die Umweltinformatik und Vision einer nachhaltigen Informationsgesellschaft über vertiefende Einzelthemen wie Dematerialisierung, Zeiteffizienz und Rebound Effekte, technologische Komplexität und Vorsorgeprinzip sowie Lebenszyklusanalysen bis hin zu ersten robusten Handlungsempfehlungen auf dem Weg zu einer nachhaltigen Informationsgesellschaft.
Lorenz Hilty hat ein wegweisendes Buch verfasst. Ihm kommt das Verdienst zu, seine Essays zu diesem Thema erstmals zu bündeln. Er zeigt damit neue Horizonte zu einer nachhaltigen Informationsgesellschaft (Sustainable Information Society) auf: visionär in der Zielrichtung, wissenschaftlich fundiert sowie anschaulich illustriert durch eingängige Beispiele aus der Praxis und Anwendungen des täglichen Lebens.
2 Personen fanden diese Informationen hilfreich
Kommentar
Missbrauch melden
Rezension anzeigen
Kundenrezension verfassen
Die hilfreichsten Kundenrezensionen auf Amazon.com


Amazon.com:

5,0 von 5 Sternen

1 Rezensionen

5,0 von 5 Sternen
Inspiring book on the relationship between Information Technology and Sustainability …
22. Oktober 2017
–
Veröffentlicht auf Amazon.com
Format: Taschenbuch
Verifizierter Kauf
Inspiring book on the relationship between Information Technology and Sustainability. It explains seemingly simple things and shows that they are in fact much more complex. I have cited this book in my research.
Gehen Sie zu Amazon.com, um alle 1 Rezensionen zu sehen
5,0 von 5 Sternen
Wo ist meine Bestellung?

Alle Informationen zu Ihren letzten Bestellungen
Bearbeiten oder überprüfen Sie Ihre offenen Bestellungen in "Mein Konto" .

Versand & Rücknahme

Unsere Versandbedingungen und unsere Sicherheitsgarantie
Artikel zurücksenden? (Siehe Details zur Rücksendung )

Brauchen Sie Hilfe?

Passwort vergessen?
Geschenkgutscheine verschenken oder einlösen
Besuchen Sie unsere Hilfeseiten .