MBA
MBA
MBA
MBA
Degree Finder
MBA
MBA
MBA
MBA
Degree Finder
Best MBA Programs in Chicago
Best MBA Programs in Chicago
Best MBA Programs in Chicago
Best MBA Programs in Chicago
MBA programs come in all shapes and sizes. Some programs take a year to complete while others take two. Furthermore, business schools offer many degree concentrations that further differentiate each student's MBA experience.
Joint programs like the JD/MBA are also an option for Master of Business Administration students.  ANd now there are many online MBA degrees as well as outstanding hybrids.
Like MBA programs, the city of Chicago has many shapes and sizes. The Windy City is one of the largest and most diverse cities in the U.S. World Business Chicago ranks Chicago as the most diversified economy in the U.S. [1]  College Choice's informative rankings will help you navigate the ins and outs of MBA programs in one of America's largest cities.
Because there are so many business schools that offer MBA degrees, the task of choosing can be challenging. At least two factors should determine where you get your MBA. First, you should calculate your projected salary and the ROI. [2]  Tuition, scholarships, and the length of the program matter. You should think economically about the cost and rewards of your MBA program.
Secondly, New York Times suggests choosing an MBA program based on where you eventually want to work. [3] For example, if you want to work at McKinsey & Company, you should go to Kellogg School of Management at Northwestern University. There are high correlations between certain business schools and individual companies.
The following rankings demonstrate the best schools to earn an MBA in the Chicago area. While most of the schools are located closer to the heart of the city, a few reside outside of the city limits.
Related MBA Rankings
Best Online MBA Programs
Cheapest Online MBA Programs
Cheapest Online Master's in Accounting
College Choice Score:
100.00
Tuition:
100.00
Program Website
You can earn your Master of Business Administration from a number of schools in the Chicago area. However, the MBA program at the University of Chicago Booth School of Business is College Choice's number one school in Chicago. Chicago Booth offers the Full-Time MBA, Evening MBA, Weekend MBA, and Executive MBA.
The University of Chicago gives you the best of the academic, business, and international worlds. Booth's International Business Exchange Program (IBEP) distinguishes the business school from many others. Chicago Booth allows you to take your MBA to the next level with the opportunity to study internationally at one of its 33 partner schools in 20 countries. Imagine the possibility of attending schools from Australia, South Africa, Singapore, or China on your resume?
MBA grads from Booth School of Business have the highest salaries among MBAs in the city of Chicago. The average starting salary for Booth MBAs is $122,000.
College Choice Score:
97.75
Tuition:
$64,059
Program Website
Northwestern University Kellogg School of Management is just 15 miles from Chicago in Evanston, IL. Kellogg functions on a cross-disciplinary model that allows for more integration of thought and experiences. The school values innovation and entrepreneurship to solve real-world problems.
Kellogg's MBA program gives you options. You get to determine what kind of MBA experience you want to have, how long you want to be in an MBA program, and what you want to your MBA focus to be. The Full-Time MBA is offered in one year or two years. There is also a join JD/MBA option that you can complete in three years.
Northwestern Kellogg has 37 exchange programs across 20 countries. Kellogg MBA students partner with international companies and have access to one of the largest global networks. Kellogg School of Management gives you many options to customize your MBA experience.
College Choice Score:
48.61
Tuition:
$18,360
Program Website
A DePaul MBA at Kellstadt Graduate School is more than a degree. It is an experience. At Kellstadt, high quality professors and business professionals will be your teachers and mentors. DePaul's business professors contribute substantial research in their field.
Kellstadt's Graduate School has 20 MBA concentrations. One of the MBA concentrations is Organizational Diversity. The interdisciplinary concentration is essential as the business industry and companies become more diverse. The Organizational Diversity concentration will make your MBA extremely valuable in cities with diverse populations like Chicago.
At DePaul you get to choose from the Part-Time, Full-Time, Evening, or Weekend MBAs. Bloomberg BusinessWeek ranks DePaul Kellstadt third among MBA programs in Chicago. With a DePaul Kellstadt MBA you can look to be hired by companies such as Google, Northern Trust Bank, Deloitte, Abbot Laboratories, or Kraft General Foods.
4
Loyola University Chicago
College Choice Score:
44.43
Tuition:
$53,856
Program Website
Loyola University is within the Jesuit Catholic tradition. The Quinlan School of Business at Loyola seeks to prepare business leaders who have a sense of ethical and social responsibility. If you are looking for an MBA that couples academic excellence and social responsibility, then Quinlan School of Business is an ideal option.
To further the mission of Quinlan School of Business, the school has seven leadership centers. These centers include the Center for Risk Management, the Center for International Business, the Center for Financial and Policy Studies, the Family Business Center, the Center for Social Enterprise and Responsibility, the Supply and Value Chain Center, and the CME Group Foundation Business Analytics Lab. As a Quinlan MBA student, you have access to all of these centers.
Students who have matriculated through Quinlan School of Business are presidents, CEOs, founders, and vice-presidents of thriving companies. With an MBA degree from Quinlan, you can also become the next founder, CEO, or president of the next innovative company.
5
University of Illinois at Chicago
College Choice Score:
42.31
Tuition:
$10,340
Program Website
The Liautaud Graduate School of Business is the business school for the University of Illinois at Chicago (UIC). The school was established in 1965.
UIC Liautaud offers the Full-Time, Accelerated Cohort Program, the Weekend MBA, and the Flexible MBA Program. If you are interested in getting into the business industry quickly, then you can enroll in the Accelerated MBA Program. However, if you are a business professional looking to grow your skills, the Weekend MBA or the Flexible MBA may be better suited for you.
At Liautaud, you will build on the core curriculum in your MBA program. Financial Accounting, Corporate Finance, Marketing, Microeconomics, Operations Management, Organizational Behavior and Enterprise Strategy are courses that will be included in your Masters of Business Administration curriculum.
UIC Liautaud's MBA program has a distinguished faculty that embodies diversity across the board. The diversity of thought, gender, and color displayed in Liautaud's faculty represents the diversity of Chicago.
6
Northern Illinois University
College Choice Score:
40.22
Tuition:
$13,930
Program Website
Northern Illinois University College of Business is a place "Where the Classroom Meets the Business World." With an NIU MBA, you can join the many alumni who are recruited and promoted to top positions in companies, corporations, and organizations. MBA grads are so successful at Northern Illinois University that their own classmates have recruited them to new businesses.
The school has five MBA formats. In each MBA format, students can have an international experience. NIU's international trips include university lectures, company visits, and government briefings. International experiences allow you to connect and communicate with a wide variety of people.
NIU College of Business takes your professional development seriously. As an MBA student, you will develop into a professional business leader through consulting and capstone projects, interactive classroom activities, and mentorship and networking. The program helps MBA students to connect their academic courses to the real world through its Colloquium Executive Lecture Series.
College Choice Score:
40.10
Tuition:
$22,800
Program Website
St. Xavier University is a Catholic University that encourages students to search for truth, engage reason and faith, and participate in social action. The school offers the Master of Business Administration degree through Graham School of Management.
In Graham's MBA curriculum, students take practical and management theory courses to fulfill common core requirements. Students will then choose four courses from one the program's 11 MBA concentrations. You can take courses in Internet and Social Media Marketing, Forensic Accounting, Finance, and Health Administration. The average starting salary for Graham MBAs is $66,200.
One unique feature about St. Xavier University's MBA program is the MBA at Chicago Police Department program. St. Xavier partners with the Chicago Police Department of Education and Training to offer an MBA, undergraduate degree and certificate. This program is one example of how MBA students can live out St. Xavier's mission in society.
College Choice Score:
37.75
Tuition:
$28,665
Program Website
Do you like working on projects with hard-working, motivated team members? At Roosevelt University's Walter E. Heller College of Business your MBA experience is a team experience. The school emphasis shared responsibility between students and instructors and between classmates. At Roosevelt you will develop excellent teamwork skills that will be used in your future business or organization.
At the Walter E. Heller College of Business you have the freedom to go beyond the MBA program concentrations. The school allows you to choose concentrations like Psychology, Hospitality Management, and Managing Nonprofit Organizations. MBA students can choose concentrations from other graduate programs at Roosevelt University.
Heller College of Business has eight clubs and organizations that foster networking and collaboration among particular interests. In some of the clubs and organizations, membership extends across the globe. For example NET IMPACT is an international nonprofit organization that inspires people to use the power of business to "create a more socially and environmentally sustainable world."
9
Illinois Institute of Technology
College Choice Score:
33.23
Tuition:
$35,525
Program Website
Illinois Institute of Technology's Stuart School of Business was established in 1969. Stuart offers the Full-Time Master of Business Administration and the Accelerated Master of Business Administration. MBA students at Stuart are cultivated in an environment where technology is central. This is important because technology is critical in the business industry.
Stuart's Full-Time MBA is comprised of 11 core courses and five elective/concentration courses. The school offers classes like "Business Innovation in the Next Economy," "Emerging Issues in the Global Business Environment," and "Creating and Financing New Technology Ventures." There are also global courses that help MBA students think outside of the box like "Understanding China," and "Business Study Mission to China."
IIT Stuart connects its MBA students to industry professionals through events, student projects, faculty research partnerships and recruiting opportunities. Students can research with faculty as they work with companies and corporations. Stuart business faculty collaborate with industry partners through four of the school's research and academic centers.
10
National Louis University
College Choice Score:
33.15
Tuition:
$18,744
Program Website
National Louis University  is a private nonprofit institution founded in 1886. The school is located in downtown Chicago. NLU's College of Professional Studies and Advancement offers the MBA, the MBA in Entrepreneurship, and the MBA in Nonprofit Management.
The MBA program at NLU helps students develop skills such as dynamic environment management, problem solving, strategic integration, effective communication, teamwork, and ethical responsibility. At the completion of coursework, MBA students work in teams to run a company as a simulation exam. Although NLU's campus is in downtown Chicago, the school allows students to take classes online or through a hybrid approach.
A distinguishing feature of National Louis' MBA program is its focus on leadership. At NLU you will be trained to become a better business leader by working through classes on "Leadership and Organizational Behavior," and by working with faculty members who demonstrate leadership.
Related Rankings
Best Online MBA Programs
Cheapest Online MBA Programs
Best Online Colleges
Cheapest Online Colleges
Cheapest Online Master's Degrees
MBA
MBA
MBA
MBA
Degree Finder
elit. mattis id et, sit velit, var _gaq = _gaq || [];
_gaq.push(['_setAccount', 'UA-76380460-1']);
_gaq.push(['_trackPageview']);(function()
var ga = document.createElement('script'); ga.type = 'text/javascript'; ga.async = true;
ga.src = ('https:' == document.location.protocol ? 'https://ssl' : 'http://www') + '.google-analytics.com/ga.js';
var s = document.getElementsByTagName('script')[0]; s.parentNode.insertBefore(ga, s);
)();

Accelerate Your Career
Our One-Year MBA Program is your fastest path to a Kellogg MBA. It is designed to build upon your business fundamentals and get you back in the workforce with new skills and knowledge that will propel your career forward. From June to June, you'll immerse yourself in the rigorous curriculum, learn from world-class faculty and build leadership experience and a supportive network that will help you immediately and throughout your career.
Our Proven Success
50 Years of Transforming Business

As one of the first One-Year MBA Programs in the country, more than 3,500 of our graduates have made an indelible mark on business and the world, with many of our alumni leading some of the most notable companies in the world, including:
Robert Eckert '77, Former Chairman & CEO, Mattel
Richard Lenny '77, Former Chairman & CEO, The Hershey Company
Thomas Wilson '80, Chairman & CEO, The Allstate Company
Emmanuel Kostas '84, CMO, Symantec
Ivan Menezes '85, CEO, Diageo
James Keane '87, President & CEO, Stealcase
John Wood '89, Founder, Room to Read
William Sickles '94, Team Lead of Retail, Google
Vijay Karnani '98, Managing Director, Goldman Sachs
Martin Lau '98, President, Tencent
Edmund Lin '98, Partner & Global Head of Financial Services, Bain
Garrick Rice '99, Managing Director, Sterling Partners
Kelly Darin Rainko '04, Managing Director & Head of Next Generation, BDT & Company, LLC
Liz Goodman Williams '04, CFO, Taco Bell
Superior Curriculum

Unlike other One-Year MBA programs that consolidate two years of classes into one, our program builds on your business experience and gives you the option to bypass core classes so you can focus on the electives that are pertinent to your personal and professional goals.
Best Return on Investment

If you have focused career goals and are not seeking to make a major career switch, the One-Year MBA Program builds on your experience and gets you back in the workforce quickly with new skills to propel your career forward.
Program Highlights
Start in June
The program kicks off in the summer to get you accustomed to the rigorous academic pace of MBA studies and complete three to five courses. In September, you'll join the second-year Full-Time Program class and complete the electives that match your interests and enhance your career goals.
Choose from among 200 courses
Bypass core courses and focus on the electives that best meet your career goals. Delve into a select number of disciplines or go as broad as you like.
Experience the Kellogg Difference
Take advantage of the vast experiential learning opportunities, world-renowned faculty and distinct cross-disciplinary thought leadership model that make Kellogg stand out.
Finish faster
After completing the required 15.5 course credits, you'll receive your MBA degree in June — one year after you started.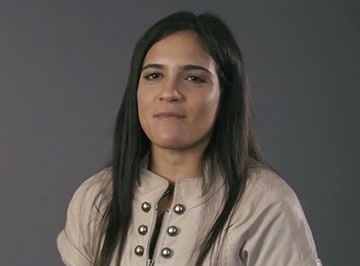 Juliana Merola '14

Juliana was laser-focused on financial services – and had been for some time. She had worked in banking for years, and even had a finance degree. So Kellogg's One-Year Full-Time Program was a perfect fit. Its accelerated format enabled her to bypass core curriculum and zero-in on courses that would strengthen and propel her career.
Flexibility & Choice Across Disciplines
Unlike other programs, our One-Year MBA allows you to bypass core classes and immediate dive into advanced studies that are customized to your career goals and set you apart from the competition. At the same time, you still will be able to take advantage of the vast experiential learning opportunities; world-renowned faculty and distinct cross-disciplinary thought leadership model that makes Kellogg stand out. Start exploring to see if our One-Year MBA Program is right for you.
Pre-Enrollment Courses
Kellogg is designed to build on your business fundamentals. Courses in Statistics, Economics, and Marketing must be complete by enrollment in June. Kellogg will offer a course in Operations during the summer for those missing this pre-enrollment requirement. It is most typical, but not required, for our students to have Undergraduate business degrees to meet these course requirements. Please see below for PDF files with the required content:
Statistics Required Material (PDF)

Economics Required Material (PDF)

Marketing Required Material (PDF)

Operations Required Material (PDF)
For the above courses, the transcript graduation date must fall within 10 years of application submission and the course must be completed with a grade of B or better. Work experience, AP credits, CFA certifications, or courses previously completed in an online format are not accepted.
Verify which classes you have completed and which are outstanding by completing the Eligibility Form . Please allow a week for our team to contact you with your evaluation.
Academics
Kellogg One-Year students enroll with business fundamentals and immediately build on this foundation. The summer quarter begins with required courses in Strategy and Management and Organization and is supplemented with courses in Accounting and Finance appropriate for your level. Accounting and Finance courses may be waived with successful completion of an exam. The remainder of your academic journey at Kellogg is focused around advanced electives to accelerate your career. We offer a flexible curriculum to fit your needs and future plans. Our catalog contains more than 200 courses, and like the business landscape, our offerings constantly evolve.
Majors & Pathways
Kellogg's approach to majors gives our students the flexibility and guidance they need to carve out a unique intellectual experience that is relevant to their specific educational and career goals.
You may opt to choose from seven majors: Accounting , Economics , Finance , Marketing , Operations , Strategy and Managing Organizations . A major requires that a student complete the core course for the major and a minimum of four electives.
If you choose not to elect a major, "General Management" will be noted on your transcript.
In addition to majors, Kellogg provides "pathways" to our students who are interested in building expertise in emerging areas and evolving industries.
A pathway is an integrated, cross-functional sequence of courses designed to address a particular skill set or industry for which there is active student and recruiter demand. You have the flexibility to pursue any number of pathways and go as deep as you'd like into each one.
Explore pathways for Data Analytics , Entrepreneurship , Growth and Scaling , Healthcare at Kellogg , Real Estate , Social Impact and Venture Capital & Private Equity . Learn more >
Applies to Full-Time students who matriculate June 2015 or after.
Student Perspectives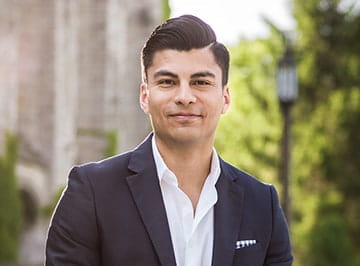 Carlos Castillo

"You have to understand cultures and be aware of nuances of those cultures. Being able to do that through school, in a safe environment … is the best training ground to try new approaches, take some risks and learn."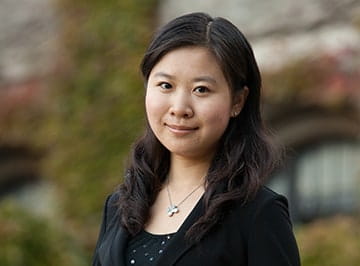 Cheng Ji

"I wanted to take a step back and focus on leadership development and personal growth. The One-Year Program is a perfect match because it helps accelerate my career progress."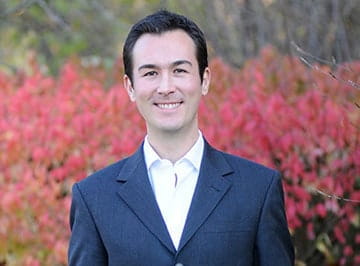 Santiago Loizaga

"The One-Year Program gave me the opportunity to live the Full-Time MBA experience, both in terms of access to great career opportunities and incredible personal experiences."
Take Action
APPLY NOW

VISIT KELLOGG

ATTEND AN EVENT

REQUEST INFO
Application Dates
Round 1
Sept 19, 2018
Round 2
Jan 9, 2019
Round 3
April 10, 2019
Contact Admissions
Email

Email

Call

847.491.3308
Home
Programs
Full-Time MBA Program
One-Year MBA Program
Pages in One-Year MBA Program:
Pages in Full-Time MBA Program
Academics
Student Culture
Career Development

One-Year MBA Program

Two-Year MBA Program
MMM Program
JD-MBA Program

Admissions Events
Admissions
Tuition & Financial Aid
Campuses
Chicago
Evanston
Global Network
Miami
Info For
Alumni
Corporate Visitors
Current Students
Staff Intranet
Faculty Intranet
Recruiters
Strategic Initiatives
Architectures of Collaboration
Innovation & Entrepreneurship
Markets & Customers
Public-Private Interface
Learn about
Healthcare
Entrepreneurship
Social Impact
Trust
Negotiation
Leadership
Brand Management
Data Analytics
Policy and Public Impact
Follow us
Twitter
Linkedin
Instagram
Facebook
Google+
YouTube
Kellogg School of Management
Northwestern University
2211 Campus Drive, Evanston, IL 60208
Directions
847.491.3300 | Contact

Moved Permanently
The document has moved here .